Changhong 5G+8K global conference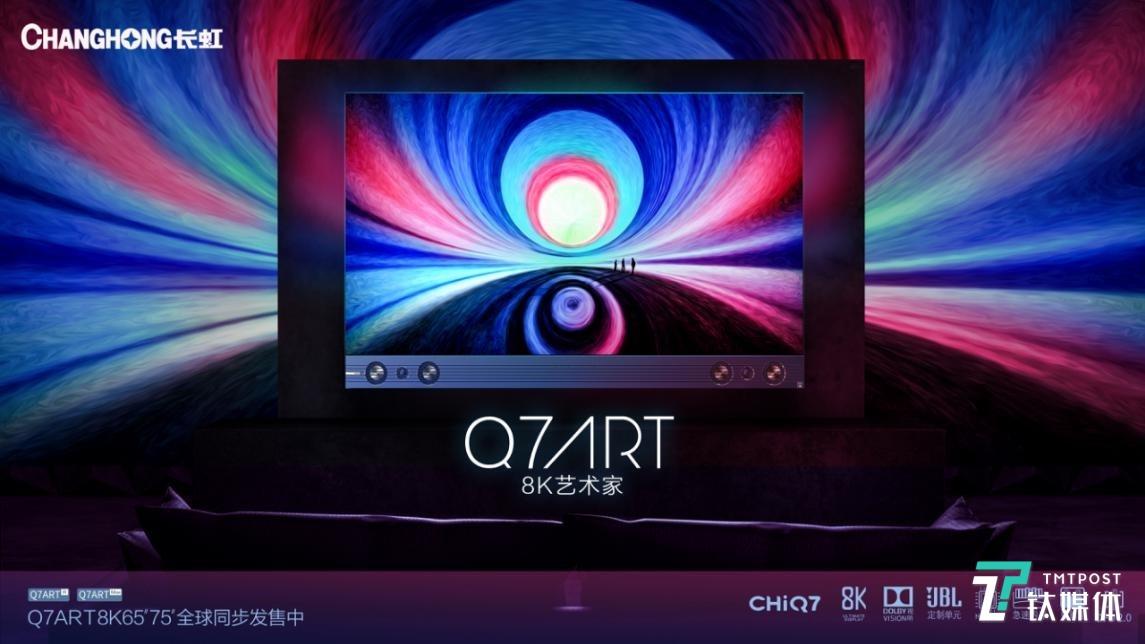 Titanium media news on April 22, Changhong TV held the 2020 Changhong TV 5G + 8K global conference with the theme of "Let's 8K". In this conference, Changhong launched an upgrade of multi-modal interaction, including multi-modal remote control with touch interaction + voice interaction + light and mouse touch + button interaction, and wake-free multi-modal interaction.
Changhong TV released a total of 5 new 8K TV products, namely: 5G + 8K Flash, 110-inch Explorer, Mini Draftsman, Q7ART Artist, and D8K Devil. The five new products released this time all use Changhong's next-generation Jizhi screen that integrates Huawei's distributed capabilities, use Cast+ to realize high-definition image transmission of mobile phones and TVs, and use DV capabilities to realize hardware virtualization.
Among the five new products, the 110-inch Explorer has a display size of 110 inches and an 8K ultra-clear display, using Dolby Vision HDR image technology, and a brightness of 600nit. Another product, Changhong Mini Draftsman, is a 75-inch design that also supports 8K display technology, in addition to using 8K star screen, custom Mini LED backlight and other technologies. Its contrast ratio reaches 100,000:1.
5 new products
The 5G + 8K Flash is also Changhong's first 8K TV to achieve 5G communication. The TV core is equipped with the world's first 5G video professional module developed by Changhong, which is based on Shanghai HiSilicon 5G module middleware, and has "end-to-end" 8K chip solution capabilities from video acquisition, encoding, transmission, decoding to display.
Under the 5G network, the TV side can remotely play 3D ultra-high-definition video, transmit 8K video streams, and even realize real-time transmission of the arena environment. At the same time, it can also connect home IoT smart devices with TV as the center, bringing users the ultimate AIOT experience.
Based on 8K picture quality, Changhong D8K is equipped with 5G + 32G memory/storage space, AI core chip, and Dolby audiovisual and multimodal interaction capabilities, in addition to high-definition cameras, making it easier to interact with both home and office. This series is also currently the cheapest product in 8K TVs, 55 inches for 3999 yuan, 65 inches for 5999 yuan, 75 inches for 8999 yuan.
Changhong Q7ART artist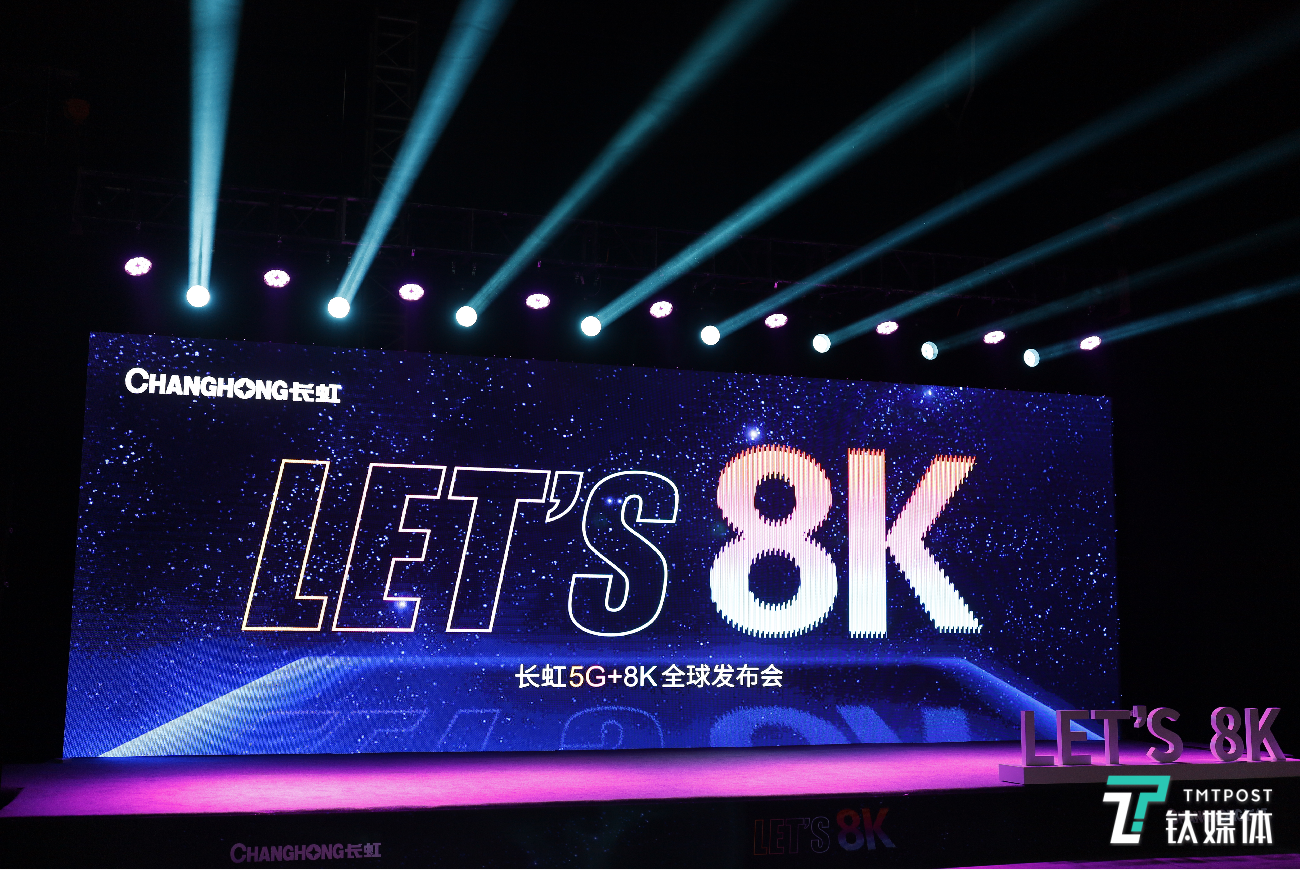 The last product released this time, Changhong Q7ART artist, adheres to the concept of home integration from the design, and applies light mixing technology and innovative layout methods. In terms of configuration, AI image quality compensation is added to the 8K image quality output, and the fuselage is equipped with JBL linear audio, which improves sound resolution and brings a rich audio experience.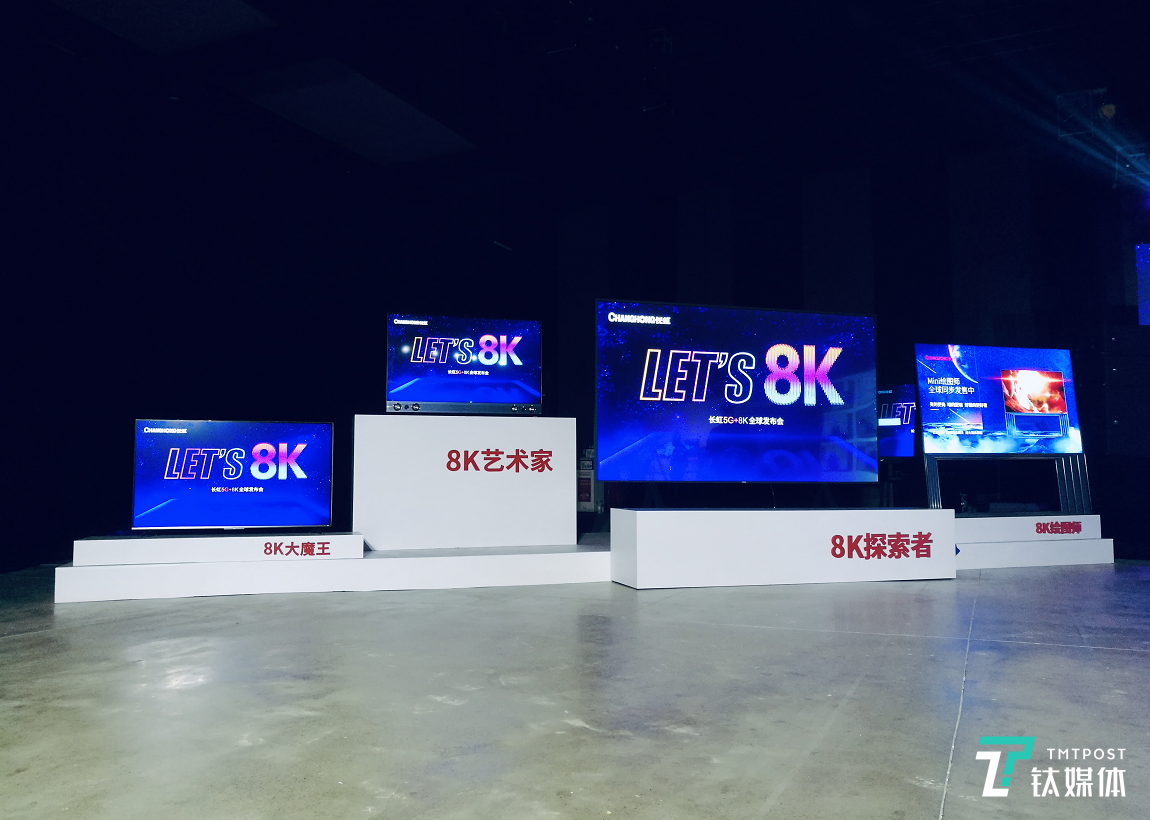 The 8K ecosystem is accelerating, exclusive content is increasing, and with the advent of the 5G era, the production and presentation of 8K video content will usher in a spurt of innovation and development in a faster access speed and larger bandwidth environment. At the same time, Changhong is also using AIOT technology and a variety of algorithms to upgrade the current mainstream video content of different resolutions to close to 8K quality.
In addition to the D8K series, the 8K Flash TV released this time is priced at 39,997 yuan, the 8K Explorer TV is priced at 499,997 yuan, the 8K Artist series is available in two sizes, the 65-inch is priced at 21,497 yuan, the 75-inch is priced at 31,497 yuan, and the Mini Draftsman TV 75-inch is priced at 49,997 yuan.
(This article was first published by Titanium Media, author/Deng Jianyun, editor/Xiang Ou)