The long period of cultural precipitation has made the Chinese knot permeated with the unique and pure cultural essence of the Chinese nation and rich in rich cultural heritage. The word "knot" is also a word that indicates strength, harmony, and emotion, whether it is union, friendship, friendship, unity, and result, or marriage and husbandry, forever tied together, "knot" gives people a sense of reunion, intimacy, and warmth, "knot" and "ji" homophony, "ji" has a rich and colorful content, blessing, lu, shou, joy, wealth, security, health are all not in the category of auspicious. "Ji" is the eternal pursuit theme of human beings, and the folk art with vitality of "rope knot" has naturally been regarded as the essence of traditional Chinese culture, flourishing and long-term planning, and has been passed down to this day.
Chinese knots are woven from rope. The basic knots of Chinese knots: Fang Sheng knot, double butterfly knot, ruyi knot, tuanjin knot, auspicious cloud knot, double wedding knot, osmanthus knot, reunion knot, double full knot, double money knot, double fish knot, coil long knot, ping 'an knot, concentric knot, double link, carp knot, traditional wing knot, bow knot, Moi knot, peace knot, auspicious knot, blessing character knot, shou byte, pan knot, halberd knot, button knot, flower basket knot, Falun knot, diamond knot, snake knot, flat knot, peach blossom knot, etc.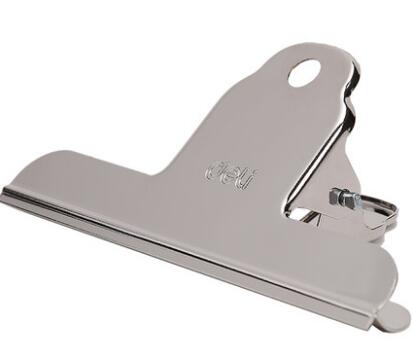 【Chinese Knot Tool】
To learn Chinese knots, you must first prepare the tools for Chinese knot weaving. There are mainly the following types of knotting tools:
Main tools
Pad
clip
Clamp: A rope used to secure the knot. Complex knotting is often used.
Tee crochet
Tee crochet: mainly used for tee threading, used to knit necklaces, bracelets, pendants, etc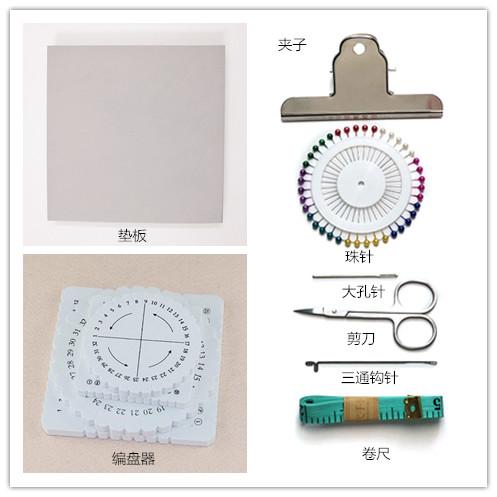 Coiler
Coiling device: often used for multi-strand rope weaving, can weave bracelets, necklaces, etc., simple and convenient to use. You can also make your own coil knitter.
Bead needles
Bead needles: Bead needles are often used in combination with pads to weave more complex knots. Such as long knots, group knots, etc.
scissors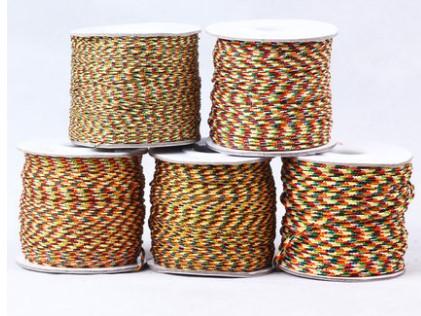 Scissors: According to the length of the thread, it is used to cut the thread.
lighter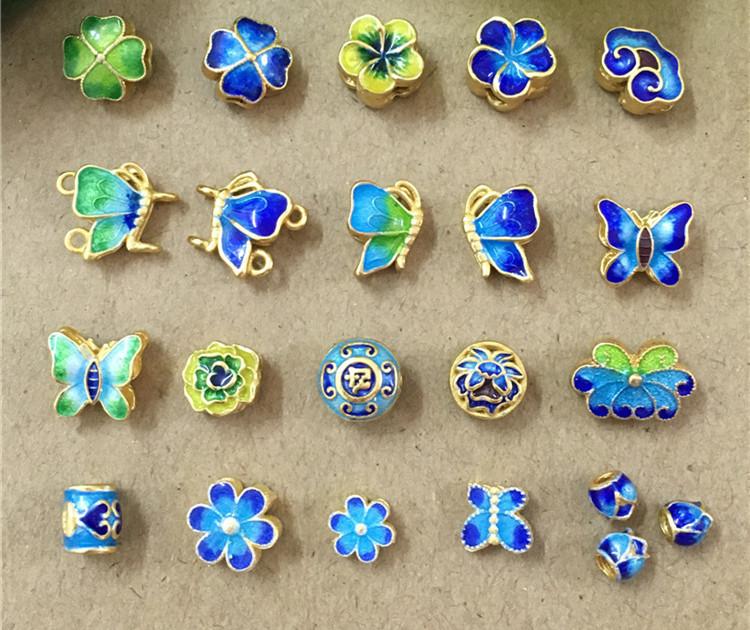 Lighter: Essential for finishing works such as beading or braiding rope.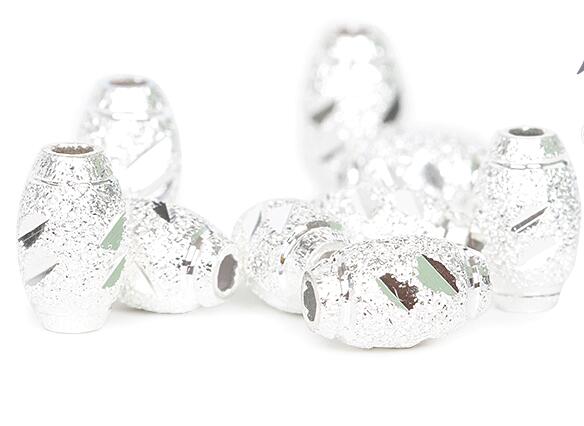 crochet hook
Crochet: Mainly used with sacrificial boards, it can flexibly pick and press the thread when making some complex knots.
Sharp-nosed pliers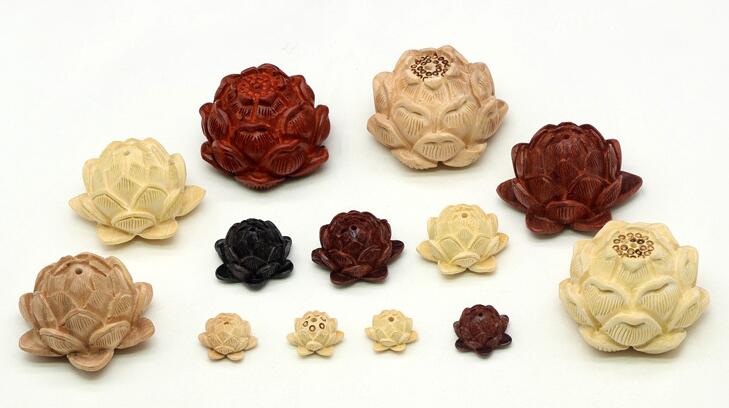 Needle-nosed pliers: often used to draw threads, and also used when styling silver jewelry.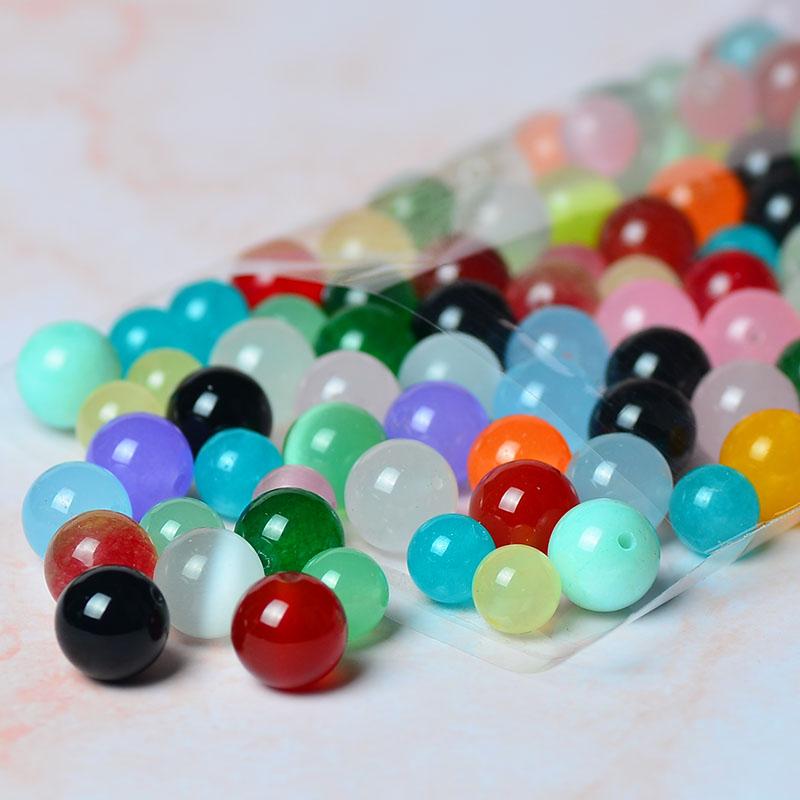 Knitting frame
Knitting frame: mainly used for knitting necklaces, bracelets, etc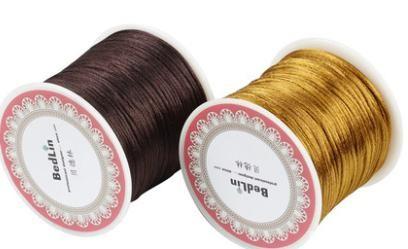 【China Knot Wire】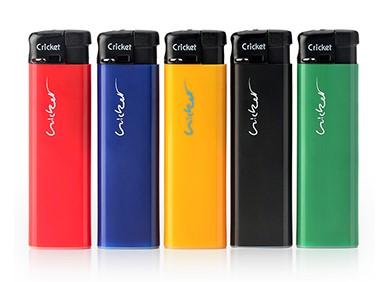 Strands
"Strands", also known as tower wires, as the name suggests, are twisted together by multiple strands of silk threads, divided into 3 strands of 6, 9, 12, 15 strands, the larger the number, the thicker, soft texture, easy to fluff and spread, good gloss, widely used, used for sewing, winding, making tassels or moisturizing bracelets. Necklaces and other accessories.
Multicolored threads
Five-color lines, also known as five-color lines, are usually composed of green, red, yellow, white, black or red, yellow, green, and white. Salt color 5 color thread weaving, there are thick and fine, with gold thread and without gold thread and other specifications; Colorful threads are mostly used to protect necklaces. Bracelet, mobile phone chain, bags, car pendants and other accessories.
Jade thread
The jade thread should be said to be one strand (it is woven into 1 strand from many thin wires) with strong roots. It is not easy to scatter or lint, but the texture is harder than the strands, the gloss is relatively poor, is used to weave thousands of chains, the main thread of the necklace, divided into A, B, C D jade line, 71 line, 72 line, while No. 71 jade line and No. 72 jade line is also known as jewelry line.
Wax thread
The wax thread has a layer of wax on the outside, which is commonly used in Japan, Europe and other countries. Wax threads are divided into round wax and flat wax. The size of the wax thread is also different.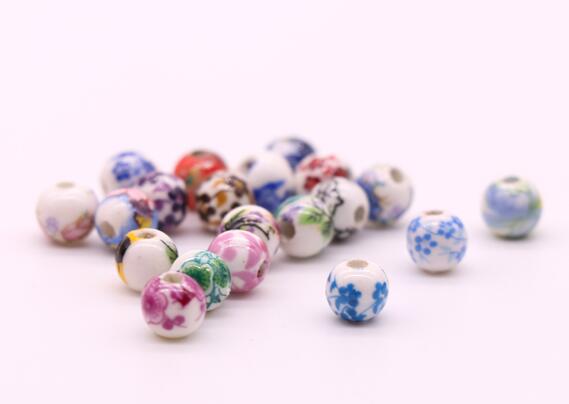 Leather band line
A type of elastic thread, usually strung with leather band strings. The basic knot part adopts thick lines and multiple colors as much as possible, and the rope work part is clearly and clearly demonstrated, and the rope work part uses various basic knot weaving methods in simple terms, extending various styles of new simple and practical bracelets, accessories, etc.
Korean silk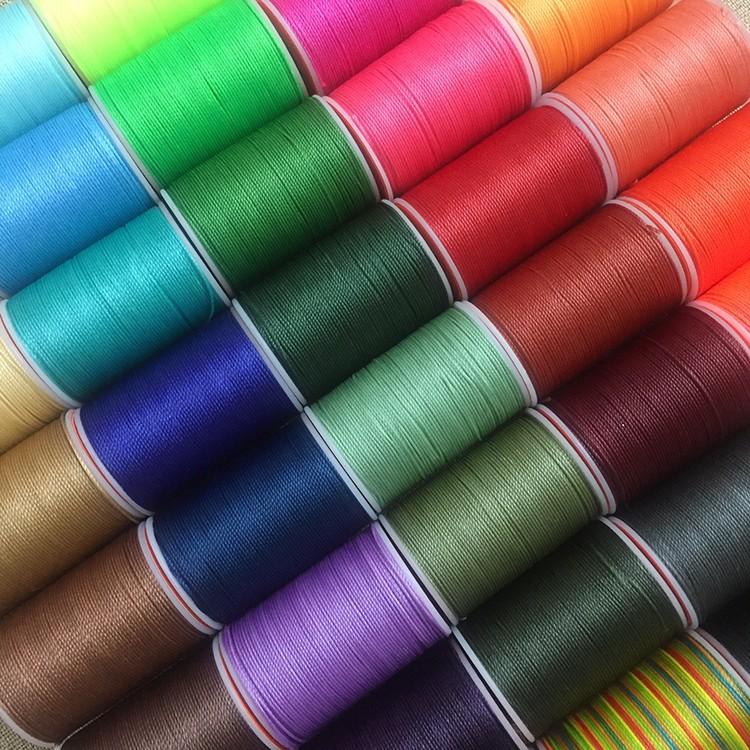 Chinese knot wire is usually called Taiwan wire or Korean wire. However, Taiwanese thread is not necessarily produced in Taiwan, and Korean silk must not be made in South Korea, used to textile Chinese knot wire raw materials – polyester silk, nylon silk and other chemical fiber materials are also called Korean silk. And it is called Taiwan wire is indeed because the modern Chinese knot wire is most produced from Taiwan, generally 2-7 line is used to weave Chinese knots or red rope. Jewelry is commonly used No. 5.6 and No. 7 lines. The larger the number, the thinner the wire, and the Korean silk No. 7 line is the most sinful, with a lighter texture and good gloss.
【China Knot Accessories】
There are various types of knot accessories in China, which can be selected according to the needs of braiding rope, commonly used are agate, crystal, cloisonné, ebony, lindhi, 925 silver, copper accessories, ceramics, synthetic materials, etc.
agate
925 silver fittings
Wooden fittings
Cloisonné accessories
Ceramic fittings
The changes in the Chinese knot are vast and profound, and you can be creative. The above has made some introductions to the commonly used tools and materials of Chinese knots, hoping to help friends who are interested in Chinese knots.
【Mengfeiyue handmade original】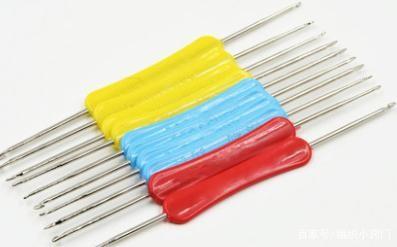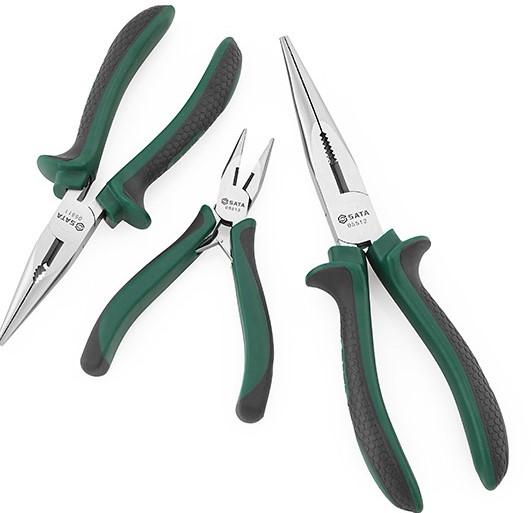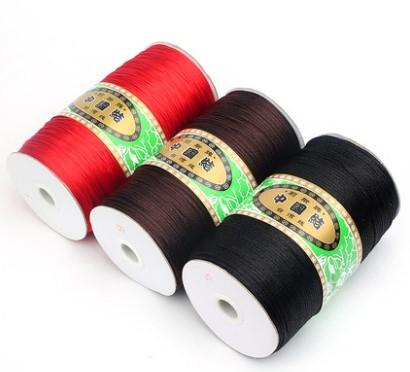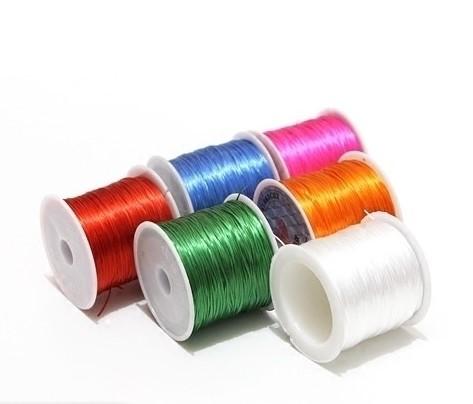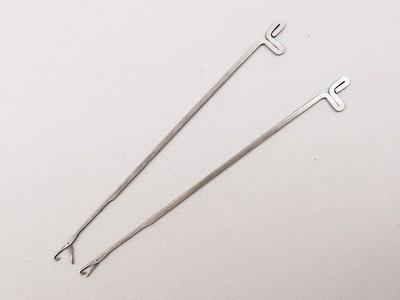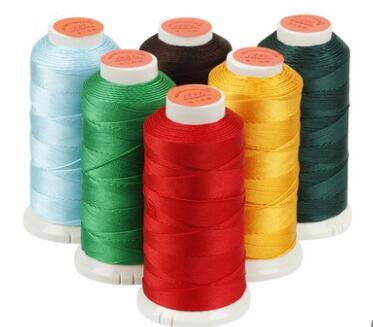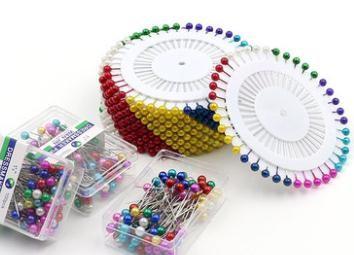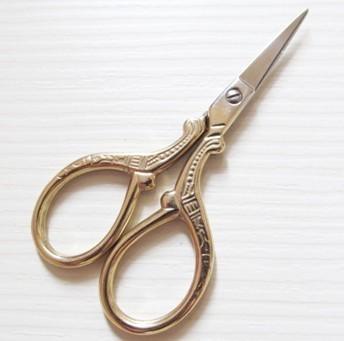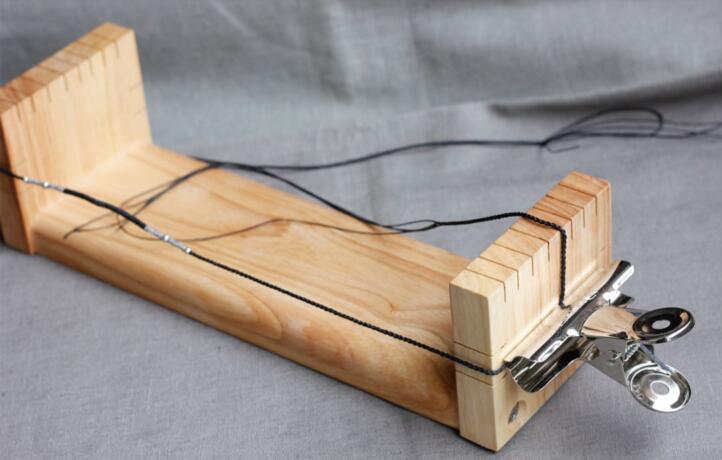 Main tools
Pad
Strands
Multicolored threads
Jade thread
Wax thread
Leather band line
Korean silk
agate