Following the recent trials of some White Castles stores, Miso Robotic Company today announced the new version of Flippy of its burger cooking machine arm. The new version of the robot is simply named FLIPPY 2, which aims to further realize the automation of simple cooking tasks for fast food restaurants.
As Miso pointed out in a press release, the main feedback of employees for the original version is that Flippy requires too much human assistance when completing its main cooking task.
This includes the steps that initially dealt with unsusted foods and put the cooked food into the insulation box. Basically, Flippy replaces the needs of continuous monitoring and adjusting food during cooking, but in the early or subsequent work, there is no in the early or subsequent work. Too much assistance.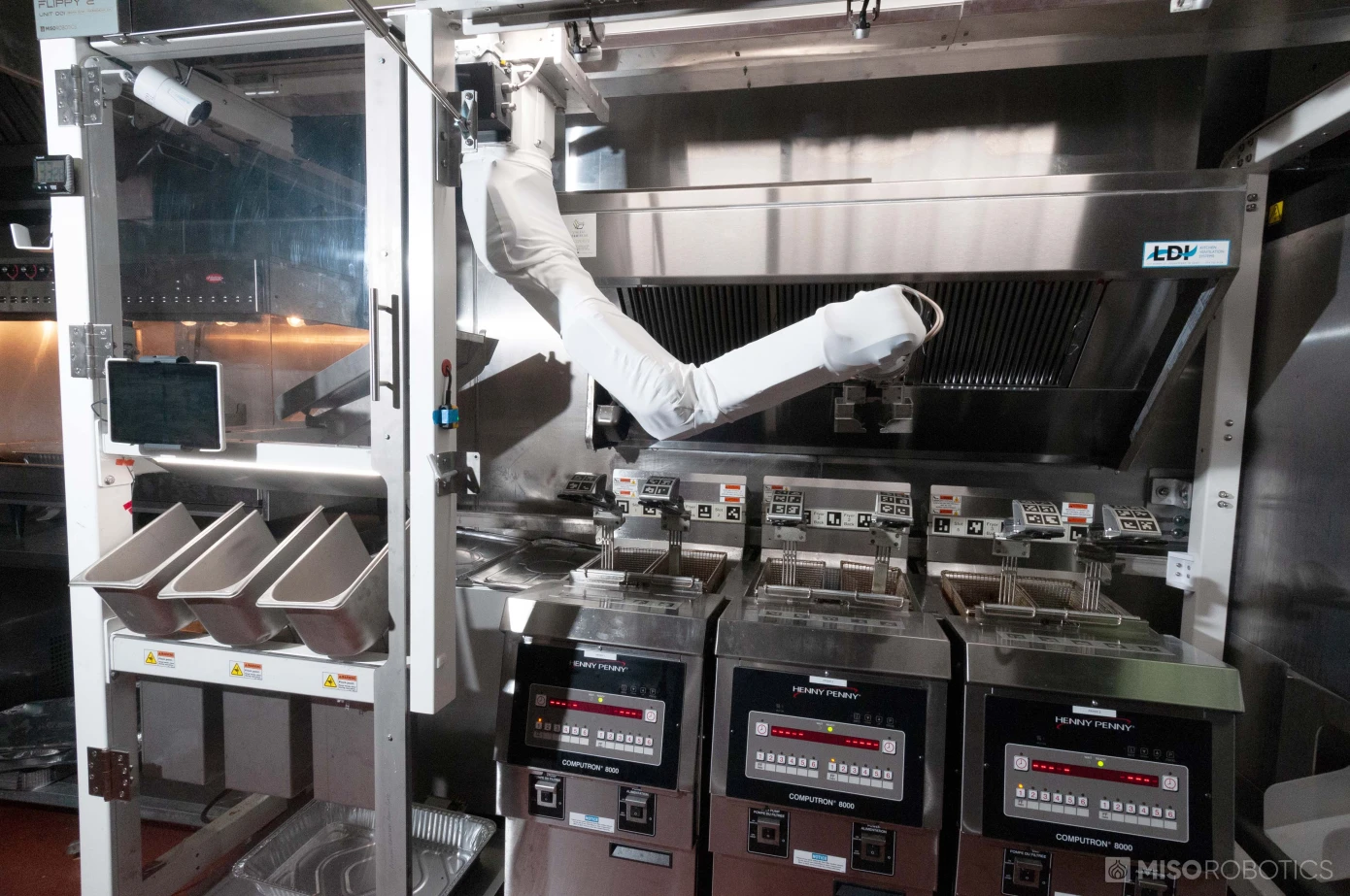 Like all technology, Flippy 2 has developed greatly on its predecessor, and the insights collected from the white castle burger also help. According to Miso, Flippy 2 occupies less space in the kitchen, and increases production through its newly designed basket filling, empty and returning function. Since the birth of Flippy, the goal has been providing a customized solution that can operate harmoniously with the people and things in the kitchen without interference.
The more compact robot version can increase the output of nearly a third compared to its predecessor, and the artificial operations needed at the same time are greatly reduced.