Today, WiFi has been fully integrated into our daily work and life, especially for friends who often travel or travel, the first thing to reach the destination is to access WIFI. With the increasing demand of WIFI, many hotels and tourist attractions have begun to vigorously build free WiFi, which aims to provide customers with better services.
However, at present, there are still some hotel WIFI constructions insufficient. The Internet service needs to be achieved through a network cable. Therefore, for friends who travel or travel, it is necessary to carry a portable wireless router with them.
Since it is a portable wireless router, small and lightweight are naturally the first element. To this end, foreign manufacturers Iogear recently launched a super exquisite portable wireless router -NetShair Nano, which may also be the smallest wireless router in the world.
Iogear netShair nano
As shown in the figure above, the overall shape of NetShair Nano is quite delicate, which is not much bigger than the ordinary U disk. Its body provides a RJ-45 interface and three status indicators. In terms of power supply, it can work normally through the USB interface power supply.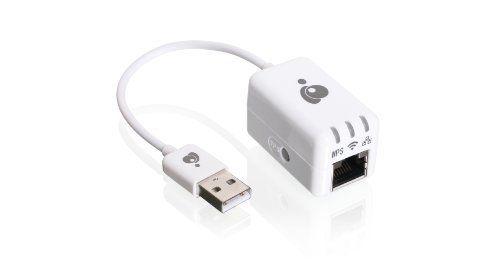 NetShair nano application is easy
The application of NetShair Nano is also very simple. First, insert the hotel's network cable into the RJ-45 interface, and then connect the USB power supply (power can be powered by notebook or mobile power supply). At this time, NetShair Nano enters the working state, and the user can access the WiFi, and at the same time, it can be set for further settings, such as the WiFi password.
However, unfortunately, NetShair Nano can only provide 11N wireless networks, and the highest wireless transmission rate is only 150Mbps. However, WiFi is always convenient than using network cables, and the current 11N speed can basically meet daily applications. In addition, it is less than $ 20, so NetShair Nano is still worth choosing!