With the application of smart homes, many friends have installed cameras at home to monitor the movement of the home, especially when there are pets at home, or children with children and elderly people. I also installed a camera at home and home door to see who stayed at my door and the situation at home, so that I can monitor the environment of the home in time, which is very convenient.
Recently, I plan to install a camera for my yard to view the outdoor environment. Because it is outdoor, it is different from the indoor selection. It first requires waterproofing, and the second is that it can rotate at multiple angles and panoramic monitoring, especially at night. I have recently experienced a small white outdoor panoramic camera Menno Version Q1. After using it for a while, I think it 's not bad. Let' s share the specific experience.
First of all, let's take a look at the appearance of the product. The small white outdoor panoramic camera Version Q1 it uses a pure white design. It is a satisfactory mid -distance in the indoor camera, but the shape is very cute. The corner uses an arc transition. The processing, with the big eye camera, looks very cute, much like the big white on the Internet.
Because I want to put this product outdoors, its first condition is to support waterproof. Xiaobai panoramic camera Q1 It supports IP66 dustproof and waterproof, which can effectively prevent dust invasion. Even when it encounters heavy winds, there is no need to worry about damage in heavy rain. And the product can ensure its stability even in the case of long -term sun exposure and sand.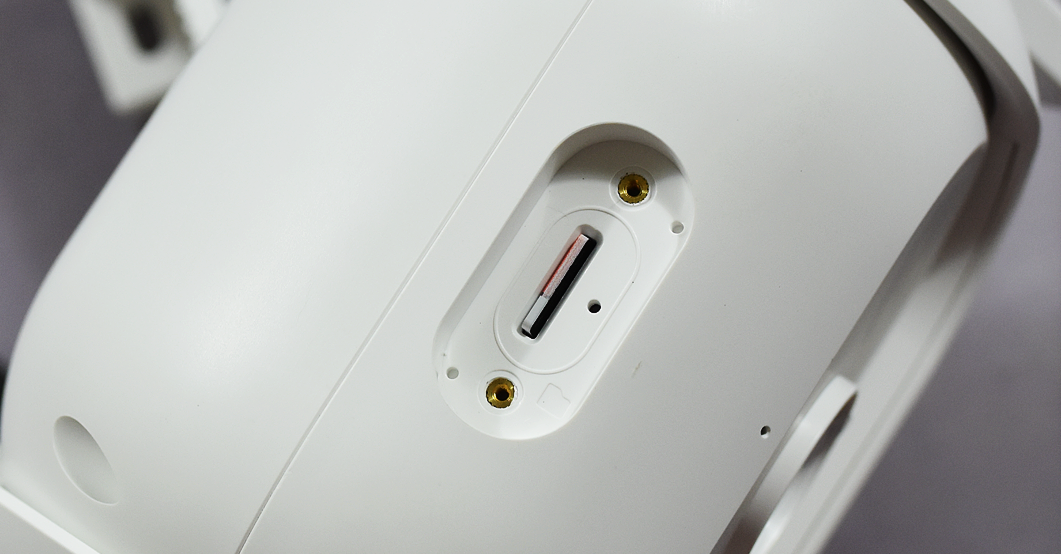 And in order to facilitate our use of outdoor use, Xiaobai panoramic camera Q1 comes with high -bright lamp bead design. Through the diffusion lampshade and scattering technology, the lights are evenly illuminated in the monitoring area, so that we can see clearly even in the night environment. Current picture. At the same time, in order to enrich the effect of the night, the product also intelligently supplemented the light, so that the picture of the night can also show the color effect. Different from the traditional camera at night, it can only be monitored by black and white. Of course, it also has black and white night vision and smart night vision to let us choose ourselves.
In terms of installation, Xiaobai panoramic camera Q1 has a variety of different ways. There are common wall -mounted, that is, the screws are fixed to the wall, and the other two are inhaled and surrounded. The accessories for our users are very intimate according to their own environment.
We can use it after installation. Xiaobai panoramic camera Q1 is supported by WiFi and wired connection methods. I choose WIFI here, and it also supports access to the Mijia APP. I also buy it because it supports Mijia. After all, I do n't want to buy a camera, and then install an additional APP. It feels too much trouble. One is to not link with the Mijia device in my family. Here I want to remind you that before the installation, I suggest that you can make debugging below to determine that the product is normal, and then install it on the wall to avoid subsequent trouble.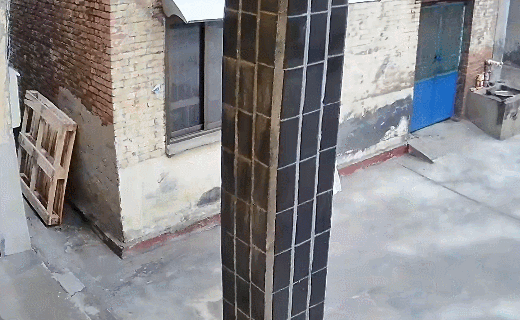 Xiaobai panoramic camera Q1 In order to make us more stable and safer when using, it is also working hard. The first is to use precision debugging high -gain antennas, which can also receive long -distance signal transmission in complex environments. The second is the built -in financial -level security offensive and defensive encryption chip, and passed the IT product information security certification, which can effectively protect our information security, so that we can rest assured when using it.
In terms of storage, Xiaobai panoramic camera Q1 uses the two ways to store local cloud storage. The product can use Microsd card, supports a maximum of 256GB, and supports automatic circulating video function. At the same time, it is the cloud service. When we open the cloud service function, when the camera has an incident, it will automatically push to the cloud, so that it will be more convenient when viewing the video.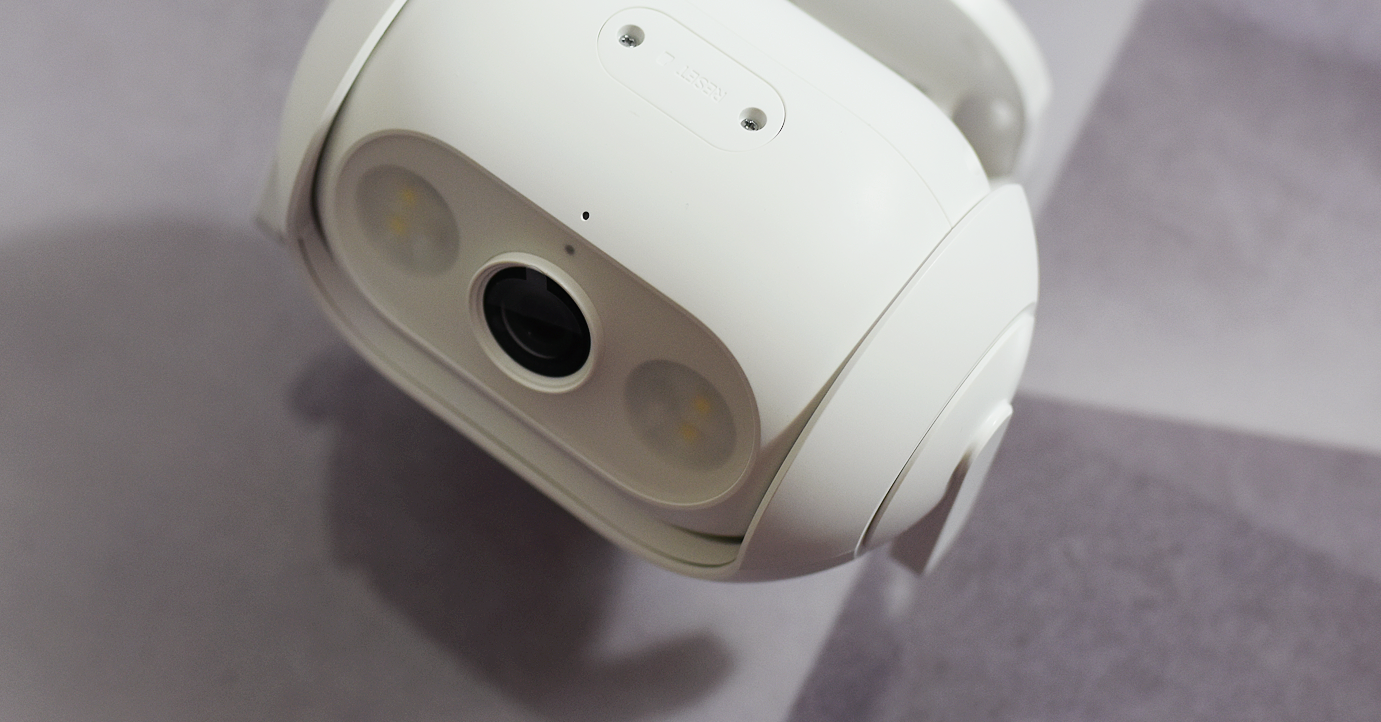 Let's take a look at the specific experience. Xiaomi panoramic camera Q1 it supports local AI humanoid detection. The built -in powerful picture processing chip can perform complex intelligent humanoid analysis, and it also supports humanoid mobile tracking, which can automatically track the mobile trajectory of humanoid. When there are people approaching our camera monitoring scope, the camera will be tracked automatically, and the video is automatically recorded to our mobile phone. Let us check who is currently acting in our home in time.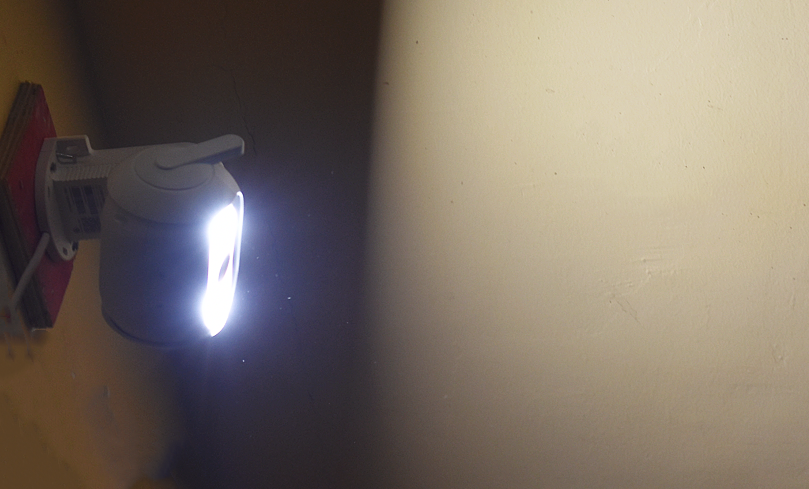 In addition, we can also draw key monitoring areas for camera monitoring areas. When someone enters the key monitoring area, the camera will immediately send alert to the mobile phone to let us prevent it in time and make our protection more worry -free. In addition, the small white panoramic camera Q1 also has a built -in 10 pick -up microphone and over -distance speakers. The product can also have better radio and outdoor effects, so that we can make remote dialogue through the camera.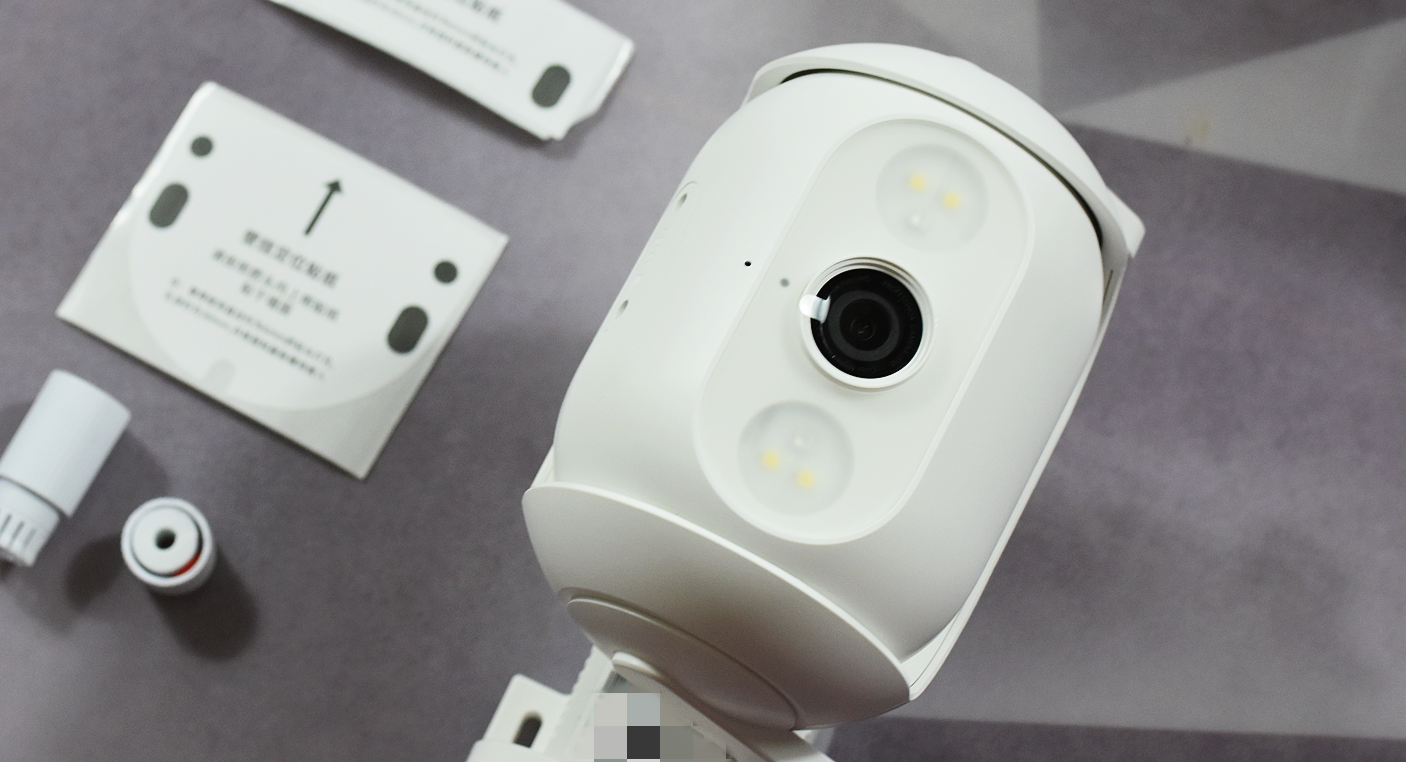 Xiaobai panoramic camera Q1, which uses Shuangyeng design, can achieve a level of 350 degrees, and rotate 100 degrees vertical 100 degrees, so its monitoring blind spots are very small, and the care is more sensitive.
And its camera itself is also a customized optical lens. The screen quality of the recording can reach 2K, allowing us to get clearer screens when viewing the video in the later period. It's big.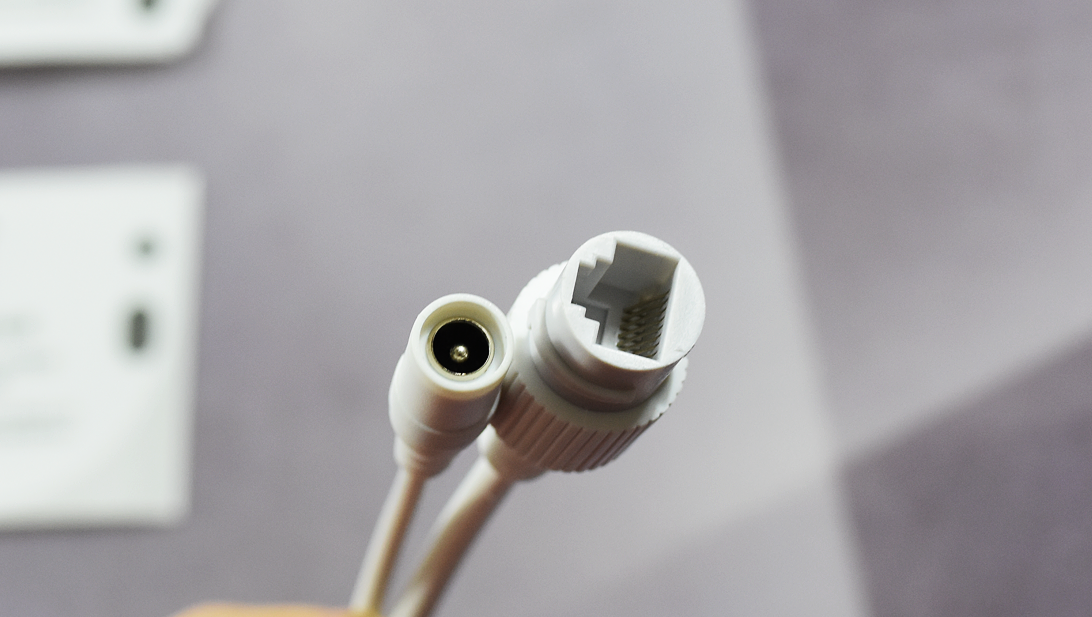 After these days of use, I am still very satisfied with the performance of the small white outdoor pan -outdoor camera. The first is the high -definition custom optical lens it adopted, which allows us to obtain a 2K high -definition picture. The second is its own lighting. The lighting function allows us to obtain color pictures at night, and AI humanoid detection, humanoid mobile tracking, monitoring screen key areas and other functions have also given us a better experience.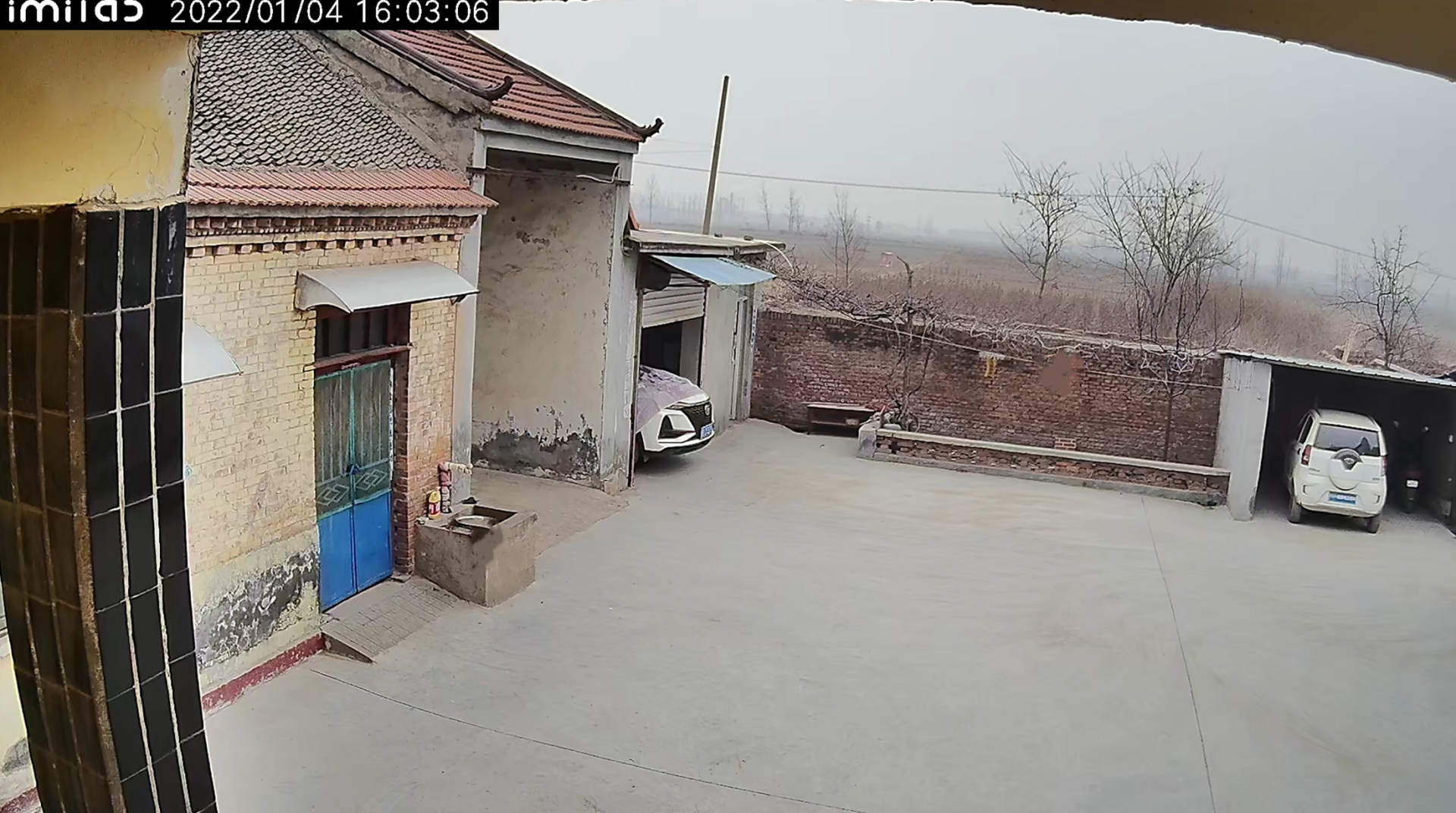 And as an outdoor monitoring camera, Xiaobai Quanying Camera Q1 even supports the dustproof and waterproof of IP66 level, without fear of bad weather, Shuangyun Terrace, multi -angle rotation, which also allows the monitoring screen to reach no dead ends, which is very suitable for some breeding. The factory, villa courtyard, supermarket and other scenarios are used. Interested friends may wish to pay attention.