For many office workers, there is a bit of a lumbar spine problem, and I am no exception.
Sometimes sitting in front of the computer for a long time, standing up and low back pain is unbearable, because sitting for a long time lumbar vertebrae compress the fibrous ring to stimulate the lumbar nerve, and then cause pain and lumbar disc herniation and other discomforts. In order to relieve low back pain and prevent lumbar protrusion, I recently made a cool and easy graphene air bag support belt in Xiaomi Youpin, and I will share my trial experience with you.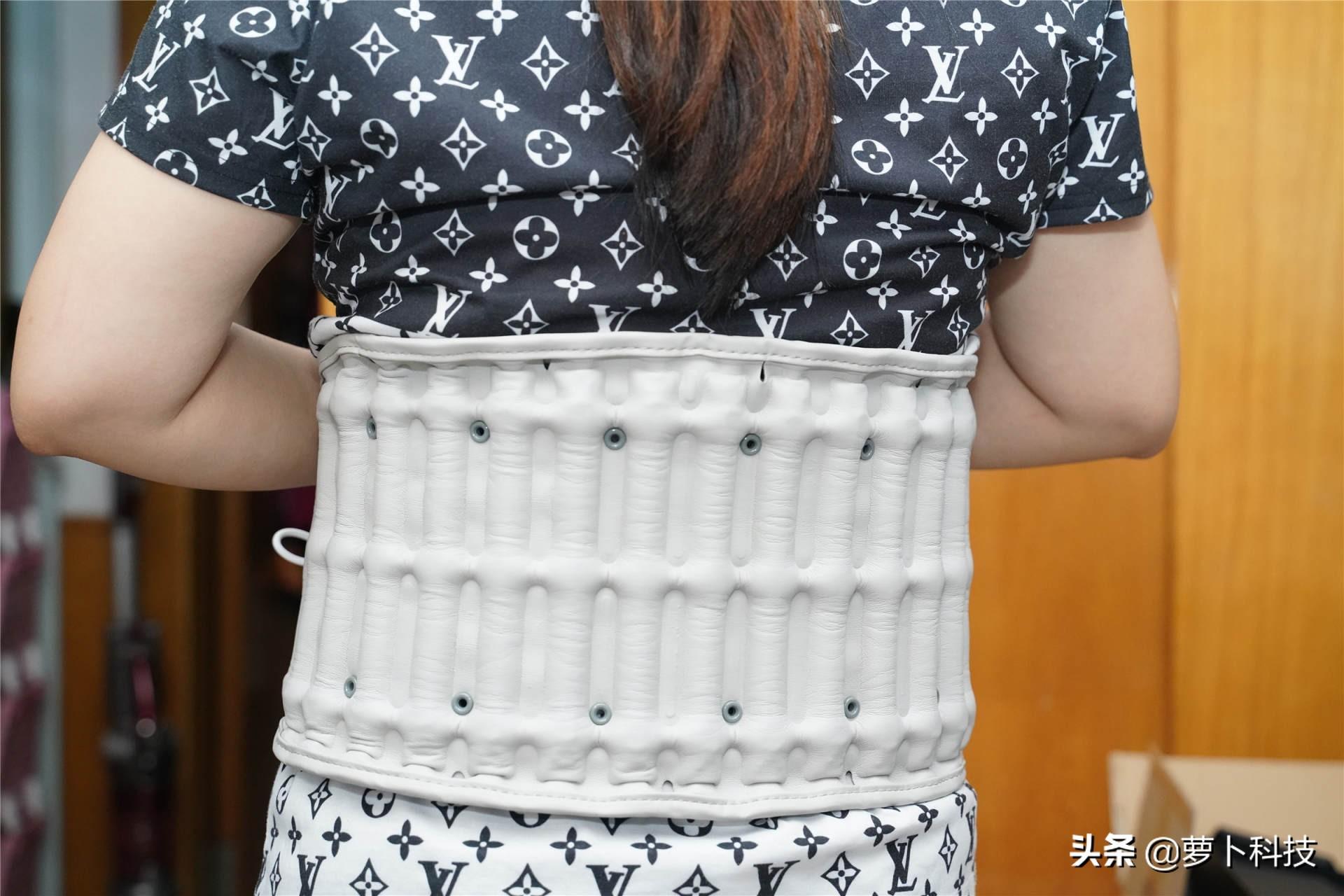 First of all, in terms of packaging, the cool easy graphene airbag support belt adopts a stylish package, and the front is a close-up of the product, which is convenient for users to have an intuitive impression of the product on the appearance.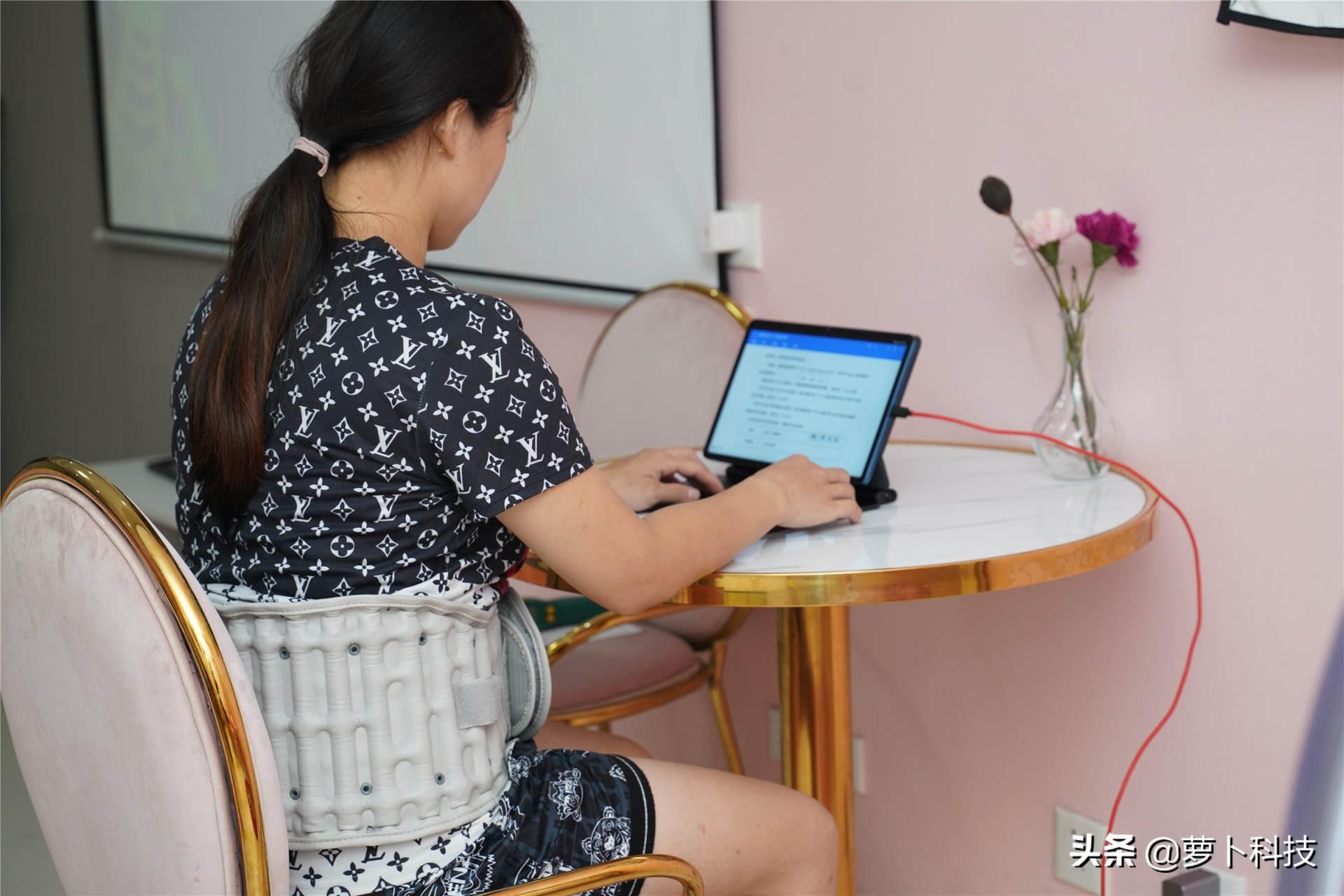 The model and characteristics of this product can be seen behind the package, the color is blue-gray, the size is 122cm long, 15.5cm wide, suitable for the waist of most friends, and the boxed self-use gift is also more face-saving.
The inner packaging is classified in an orderly manner, in addition to the graphene air bag support belt, there is also an electric inflatable pump, instruction manual, warranty card, certificate of conformity, Micro-USB power cord, etc.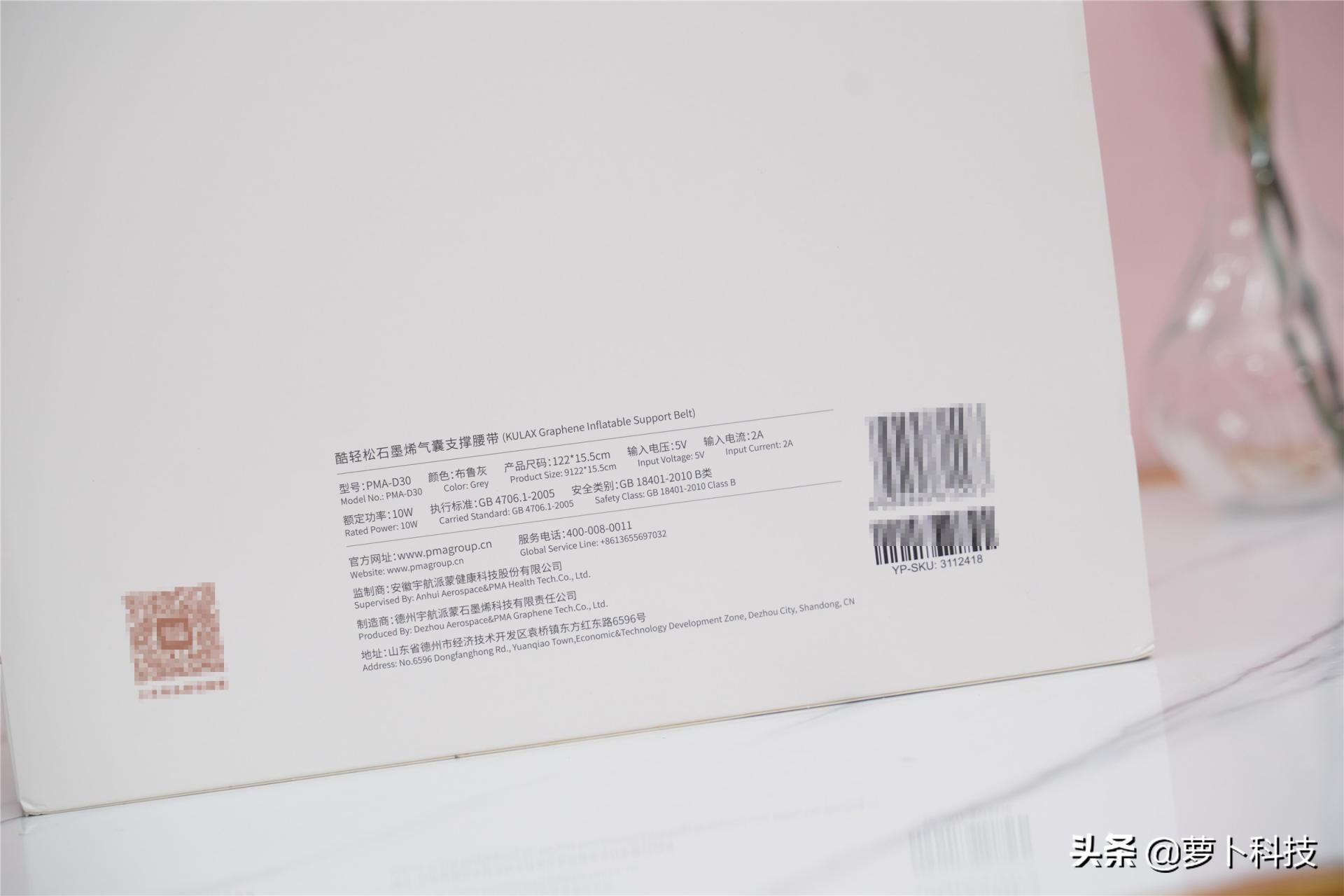 The electric inflatable pump is mainly used to pump the graphene air bag support belt, and it is used more than 30-50 times after full charge. It should be noted that the graphene air bag support belt needs to be inflated before use, and the air pump and belt nozzle adopt a snap-on lock structure, which is easy to disassemble and not easy to loosen, and it can be inflated in 15 seconds. If you deflate, press the nozzle for 5 seconds to finish, which is convenient for storage.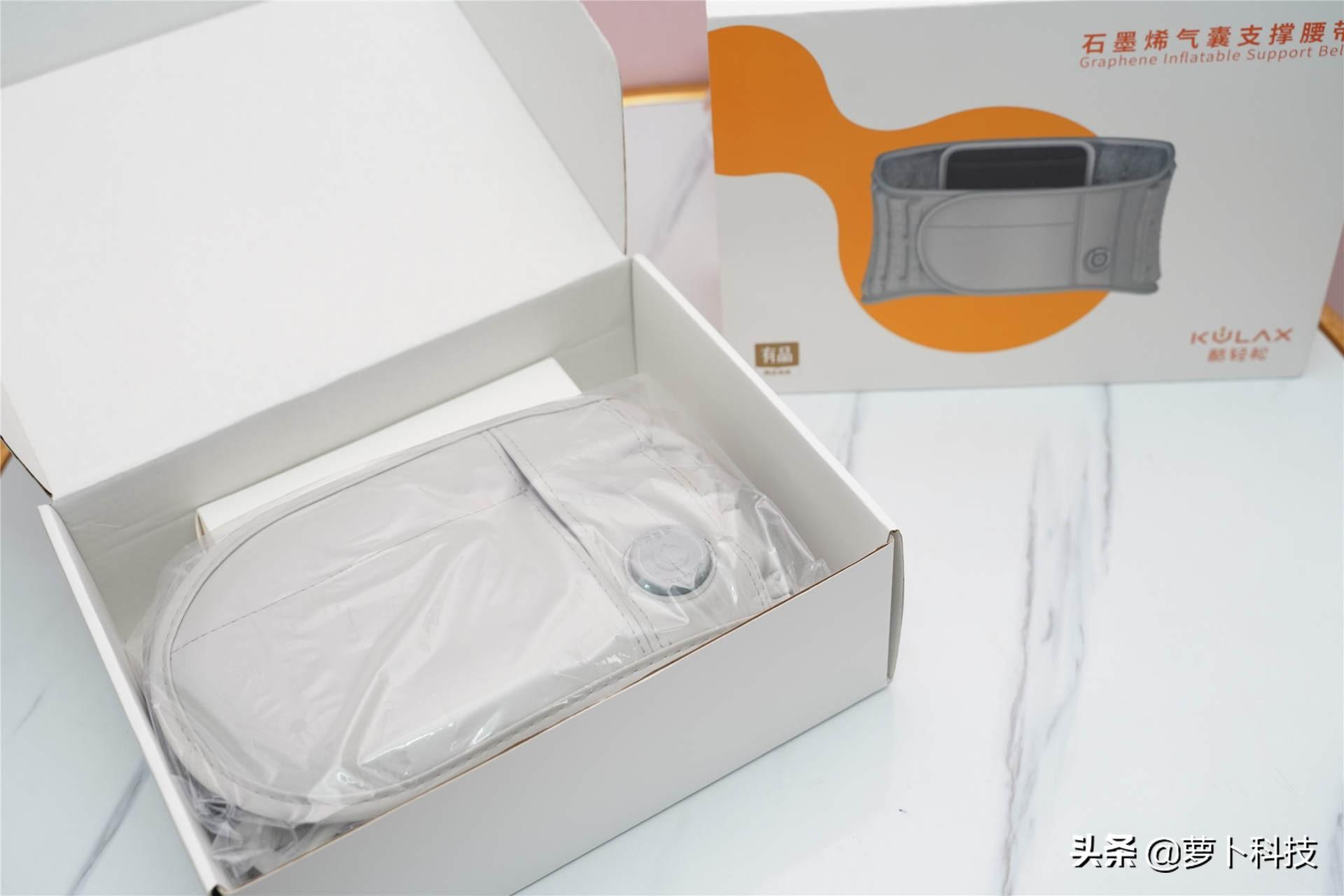 The electric air pump charging port is below, using Micro-USB interface, and the power interface of the graphene air bag support belt also adopts this interface, if it is made into a Type-C interface will be more convenient, it is recommended that manufacturers improve it in the next generation of products.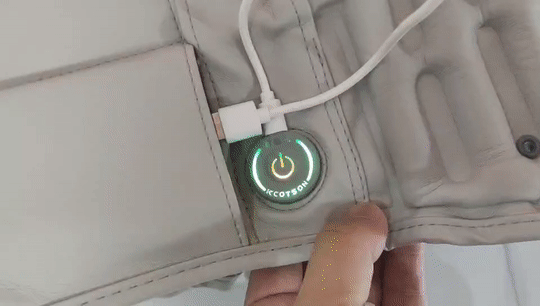 The appearance of the belt after the inflatation is completed, it looks full. The 23 3D three-dimensional air columns adopt H-shaped design, with a diameter of about 2.5cm, and the air bags are made of 5-layer TPU, which can withstand high temperature of about 180°C and high air pressure of 1.96bar, which is safe and harmless to the human body. At the same time, there are also metal breathable rings between the air columns, which will not be stuffy in summer and maintain long-term wearing comfort.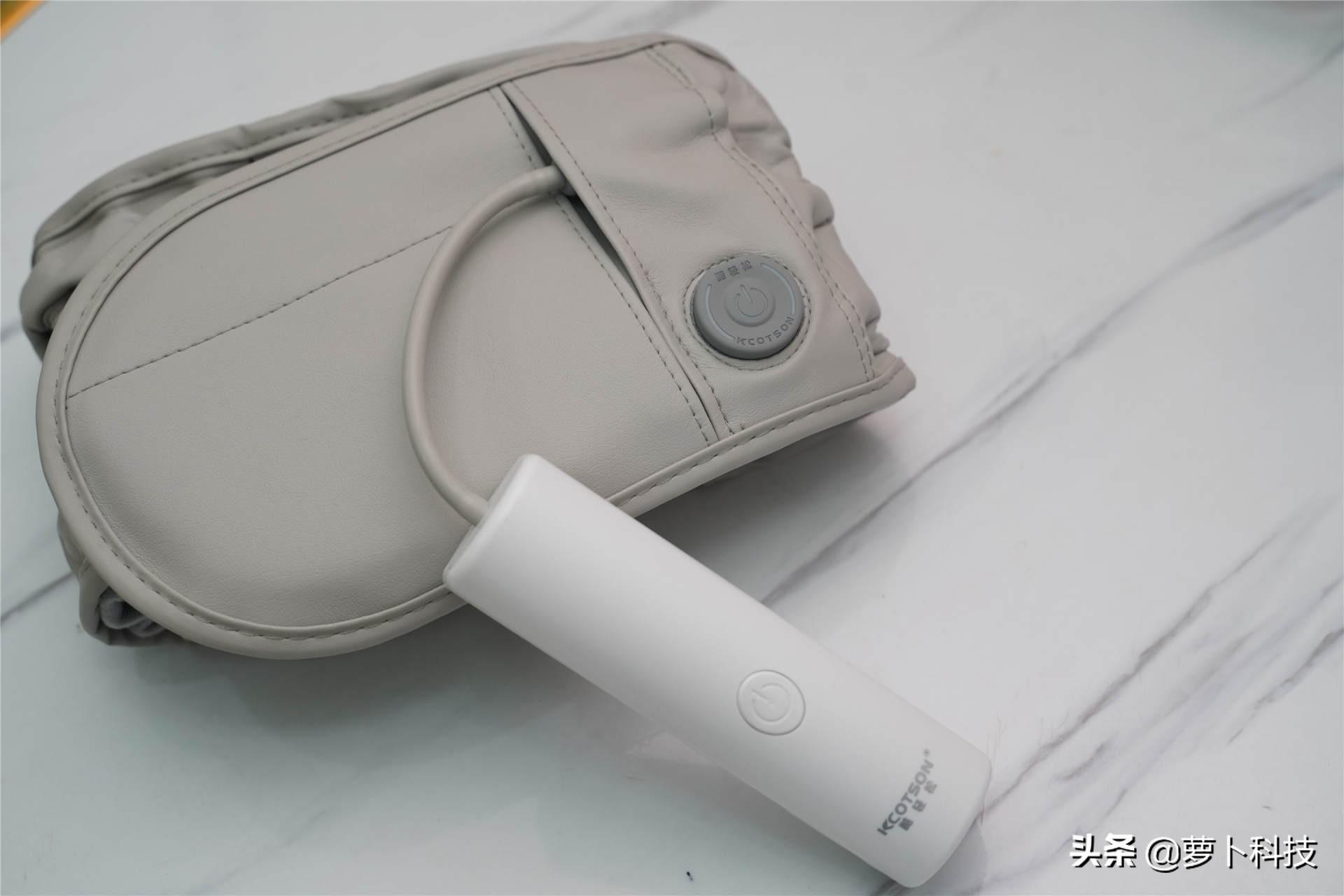 The surface of the belt is made of environmentally friendly PU leather, which feels comfortable, toughness and strength are very good, and there is no peculiar smell and thread overall, and the workmanship is still in place.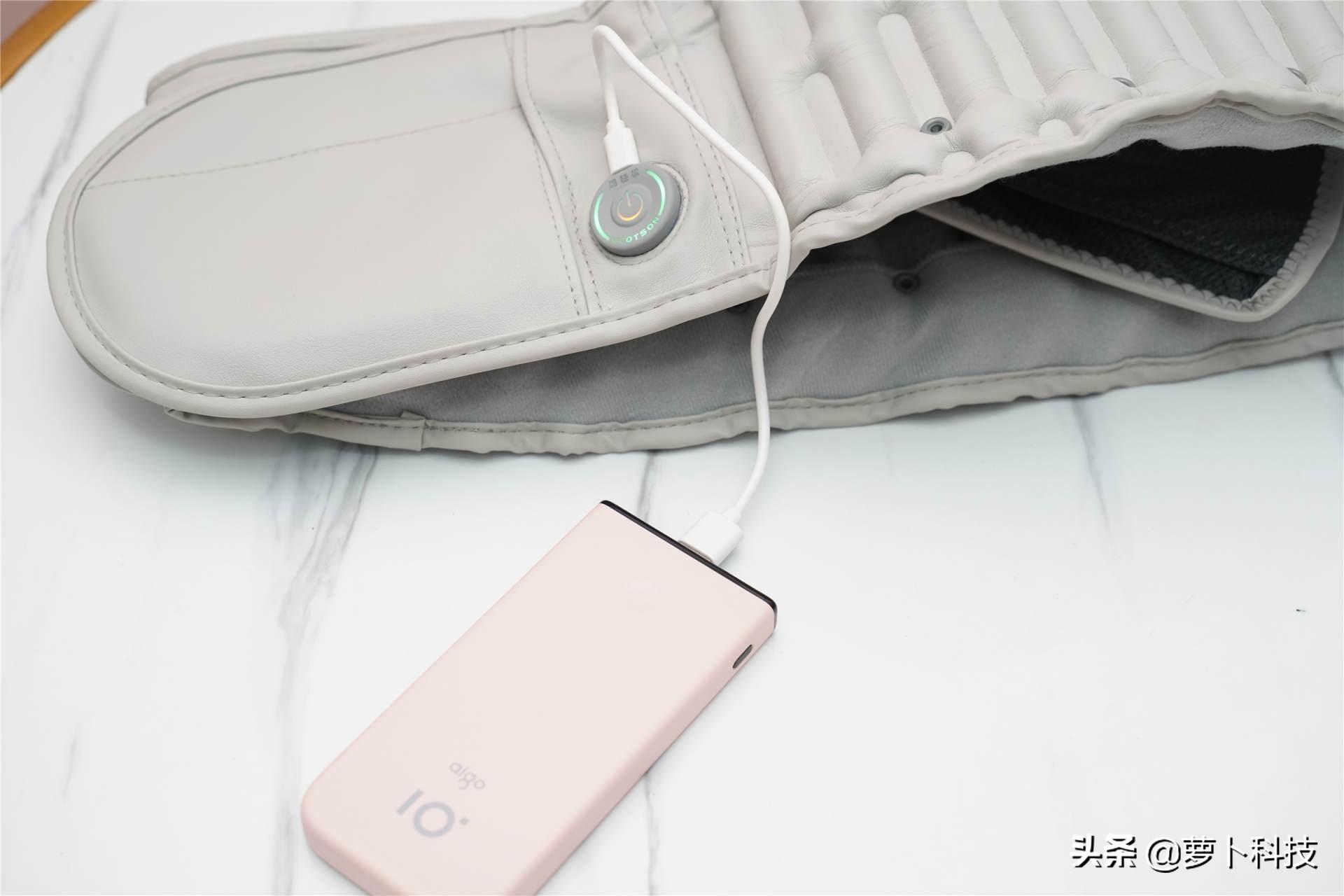 As a heating carrier, graphene heating sheet adopts waterproof design and can be cleaned normally. It is connected by a magnetic buckle and a belt, and it can be used freely, and if you do not want the heating function, you can do it without installing a graphene sheet.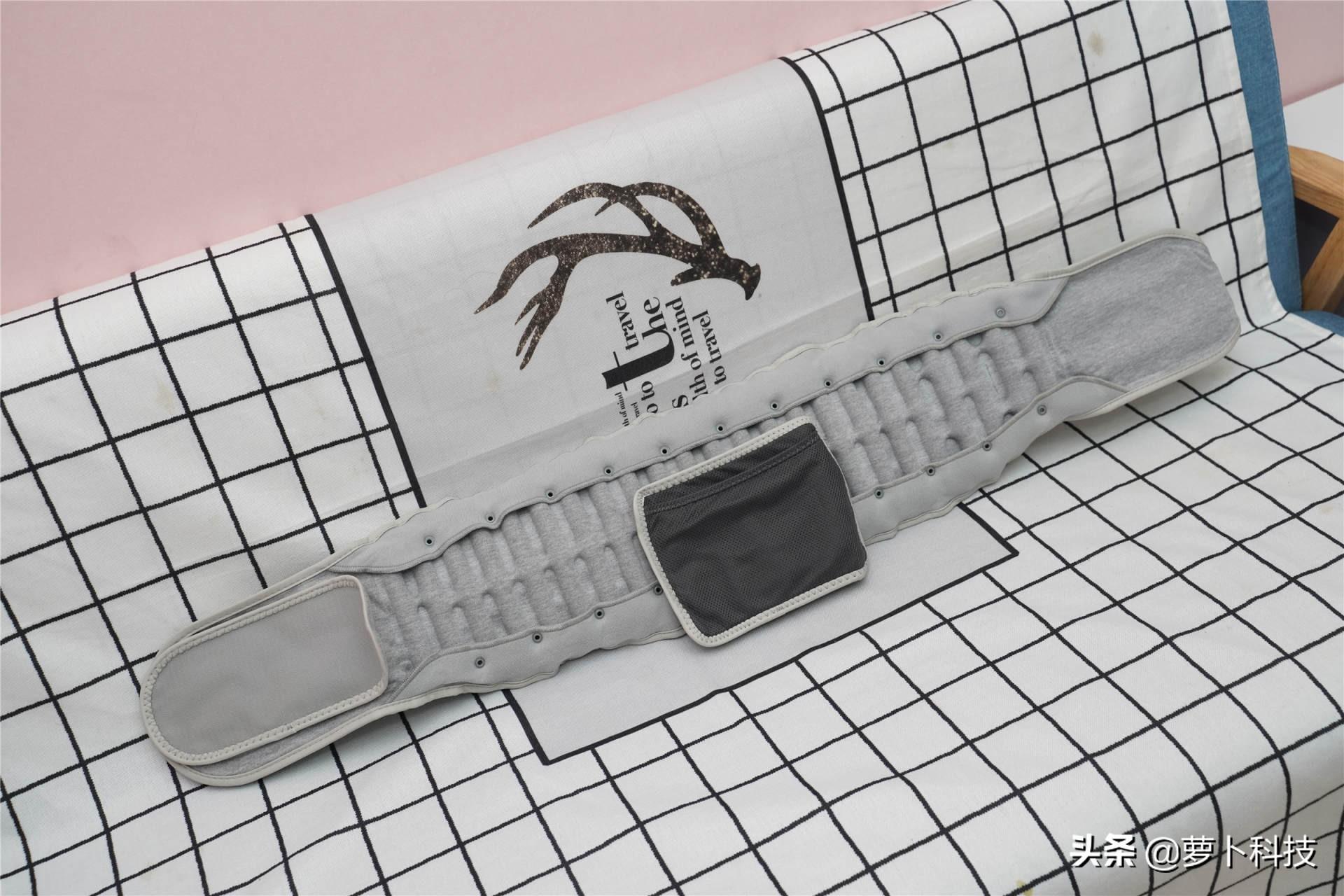 The net pocket of graphene heating tablets is convenient to put into salt packets or moxa herbal packets, and the beneficial molecules in salt mugwort after heating can be uniformly released with far-infrared light waves, which has no radiation to the human body, and can play a role in dissipating cold and relieving pain, relieving stiffness, activating meridians, and reducing pressure with hot compresses.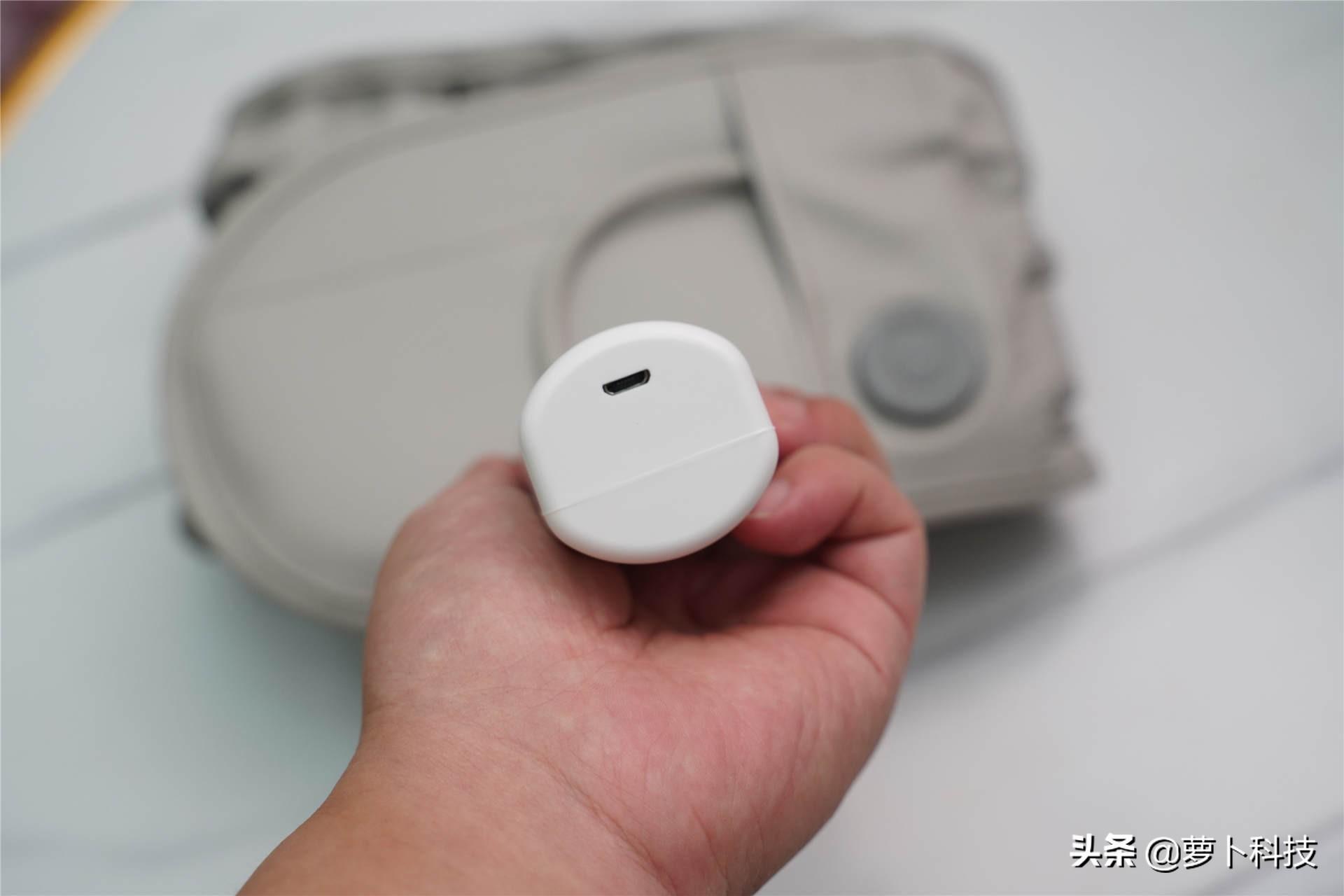 The fully unfolded appearance is shown in the picture, and the length of 122cm is also suitable for users with beer belly. The interior intimate material is made of high-grade skin-friendly fabric, which has no irritation and discomfort to human skin, and is fixed with Velcro, making it easy and comfortable to wear closely.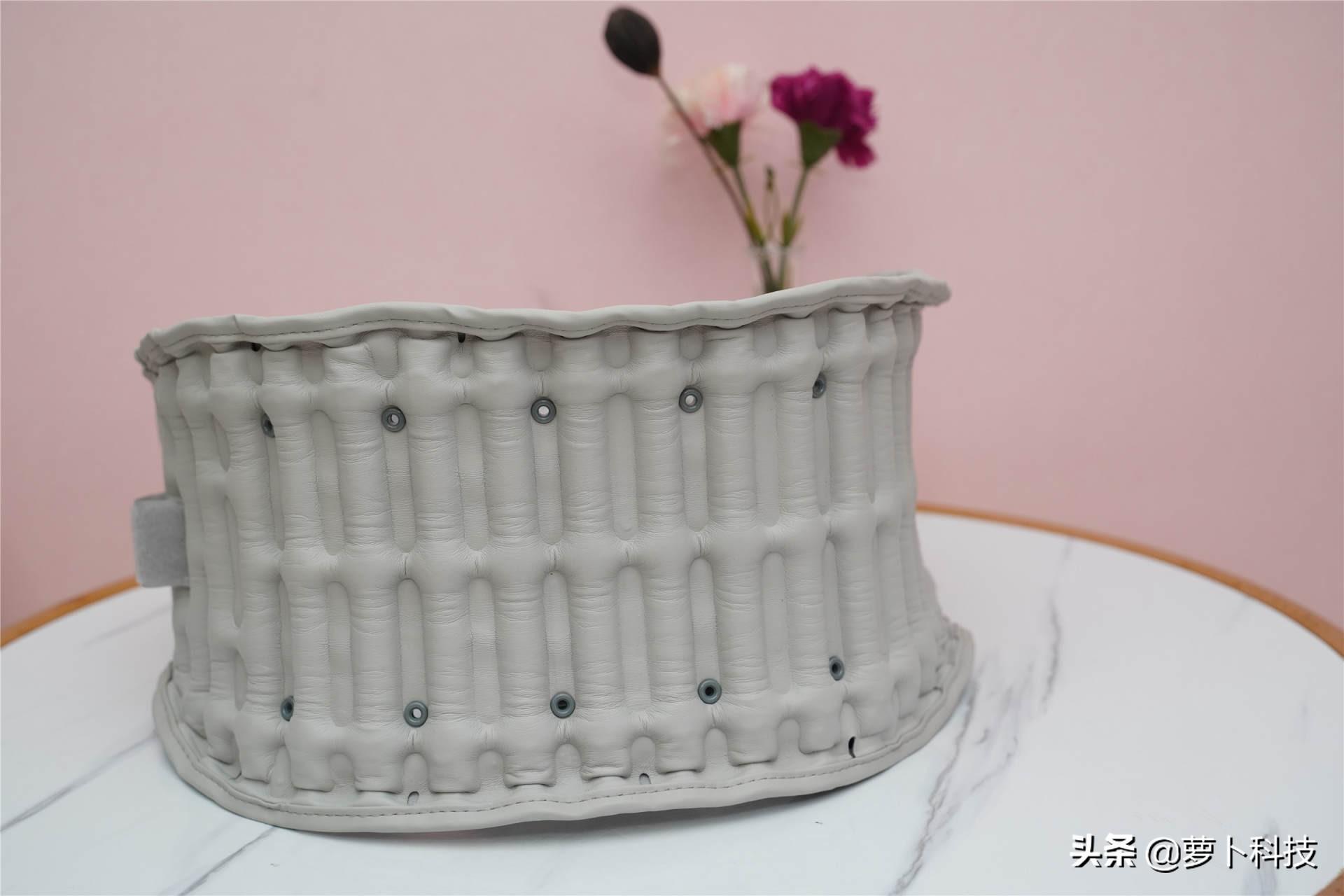 Cool easy graphene airbag support belt needs to be powered to use, you can use the power bank or power adapter power supply, relatively convenient to use the power bank, if you use the power adapter, then you need a relatively long Micro-USB power cord.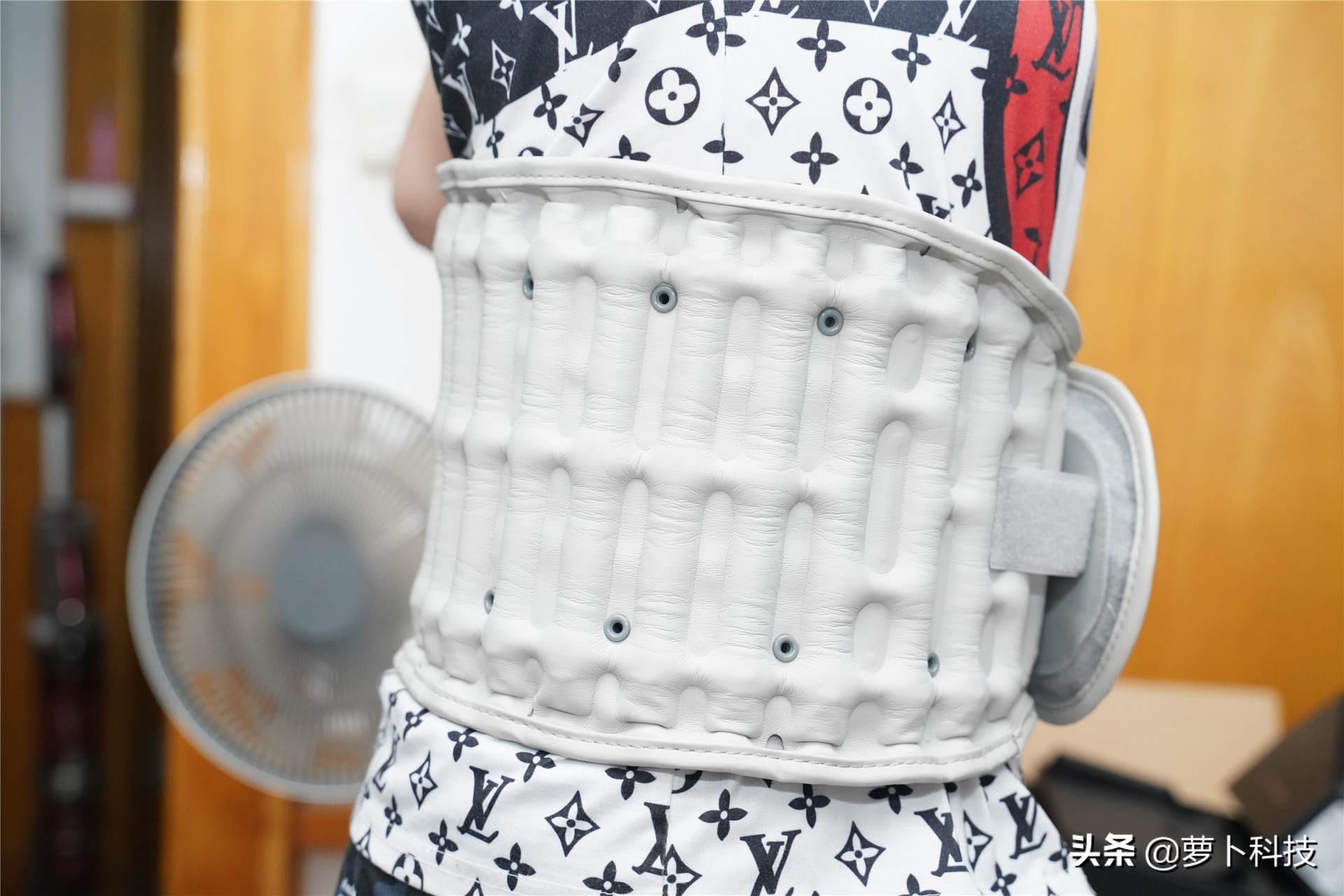 There is a storage bag next to the belt, generally speaking, the thin charging treasure can be put in, which is beautiful and convenient. The belt has three heating gears, long press on and off, short press to switch temperature after the boot state, green for low temperature (45-52 °C), blue for medium temperature (55-62 °C), red for high temperature (65-72 °C), users can choose different gears according to different physiotherapy needs.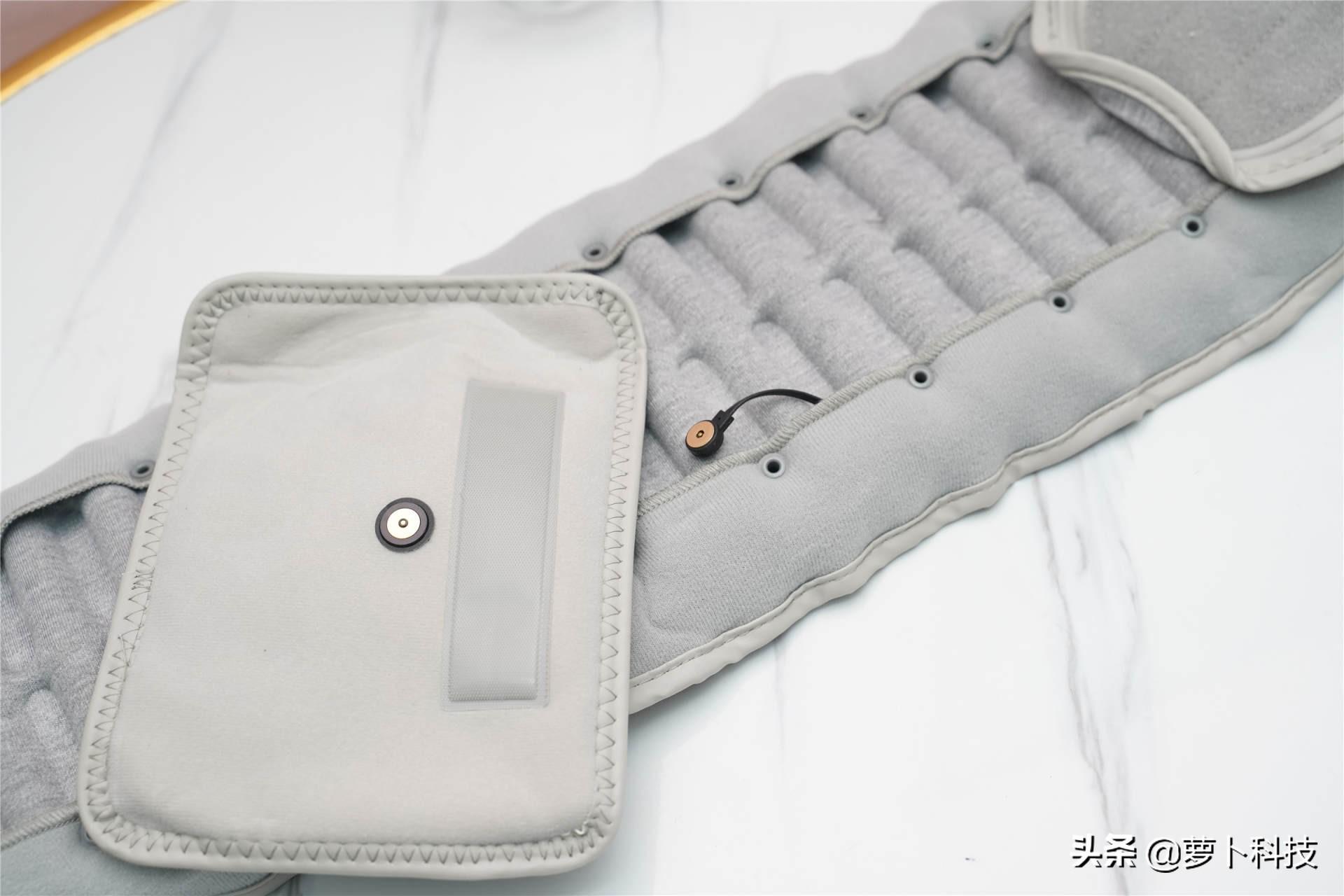 The belt adopts a bionic design, which can satisfy the vast majority of users with waist curvature. Friends with different waist circumferences can adjust the elasticity according to their waist shape. The difference between the air column design and the ordinary steel bar design belt is that the air column has a wider support area, which can better disperse the pressure of the lumbar spine. There is no support for the front lumbar spine without wearing, it is easy to bend over and sag, resulting in increased pressure on the lumbar spine, and the lumbar spine can be straightened after wearing the lumbar spine, and the friends with low back pain can be relieved to a certain extent with graphene sheet fever.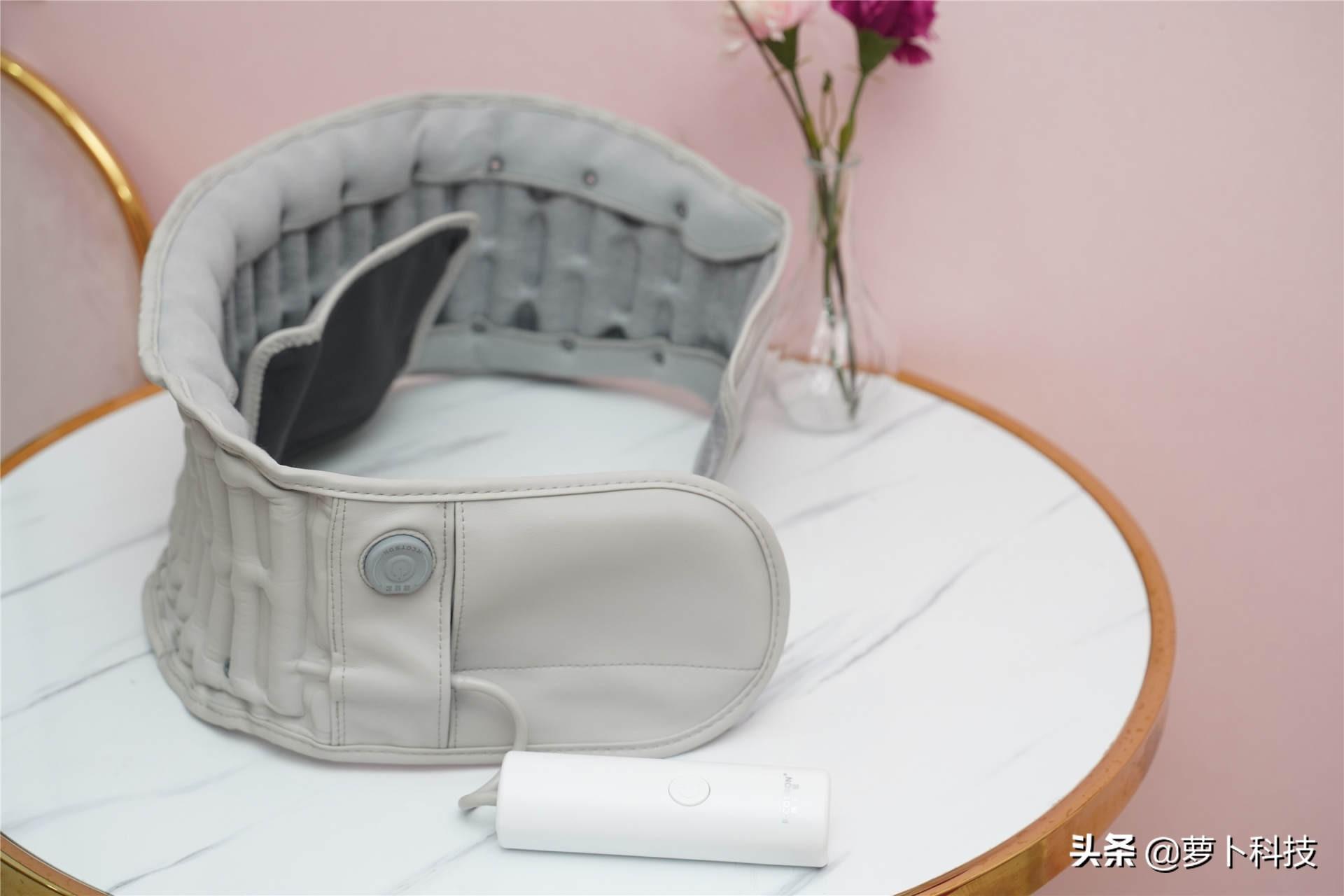 When sitting and working with the computer, you can see that the air column fits seamlessly to the waist curve, and the 360° fit will not affect the heating function of the graphene sheet. When it is cold in autumn and winter or when hot compresses are needed, put in graphene sheets, and remove graphene sheets when they are not needed, which are universal throughout the year and easily cope with seasonal changes.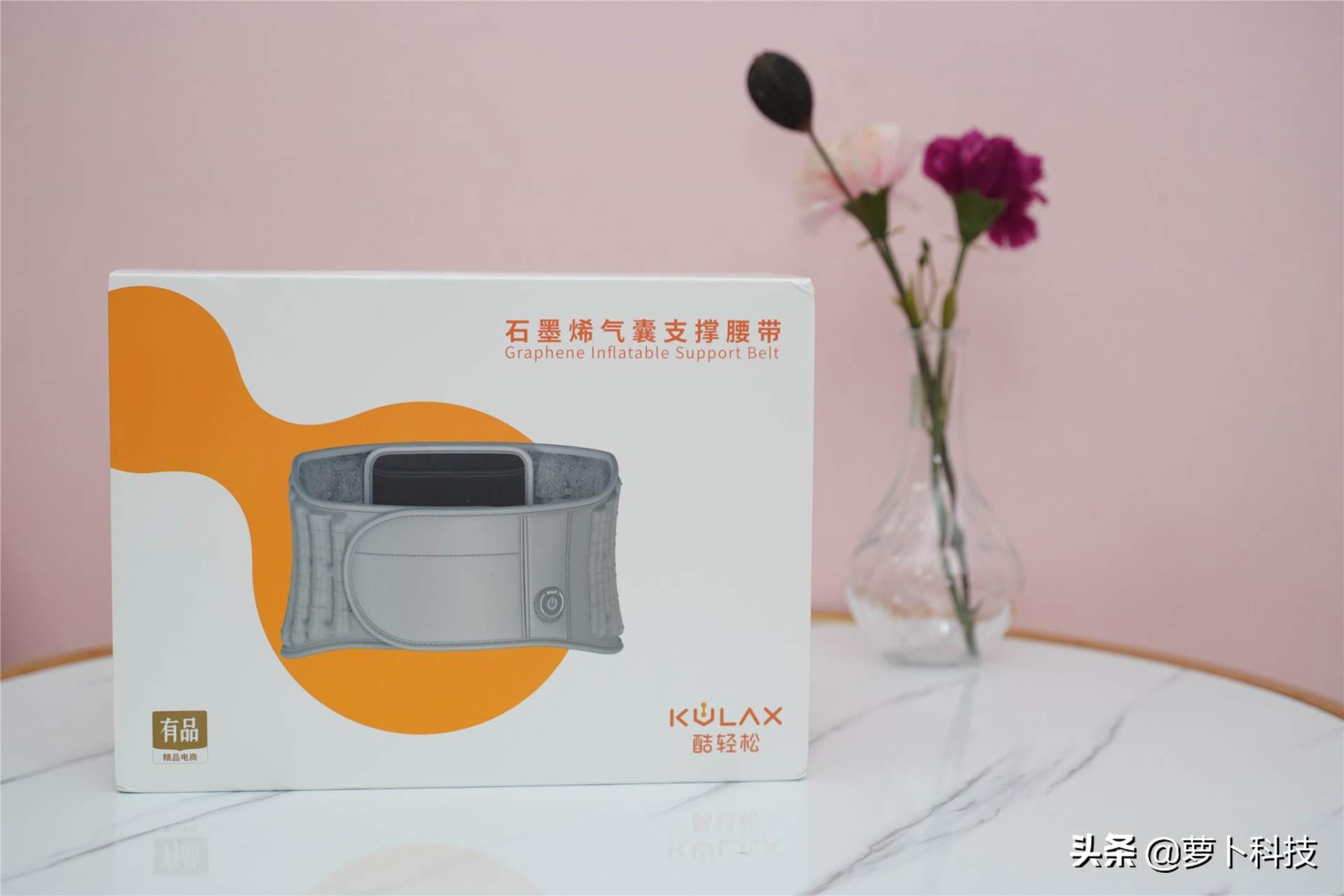 Finally, to summarize: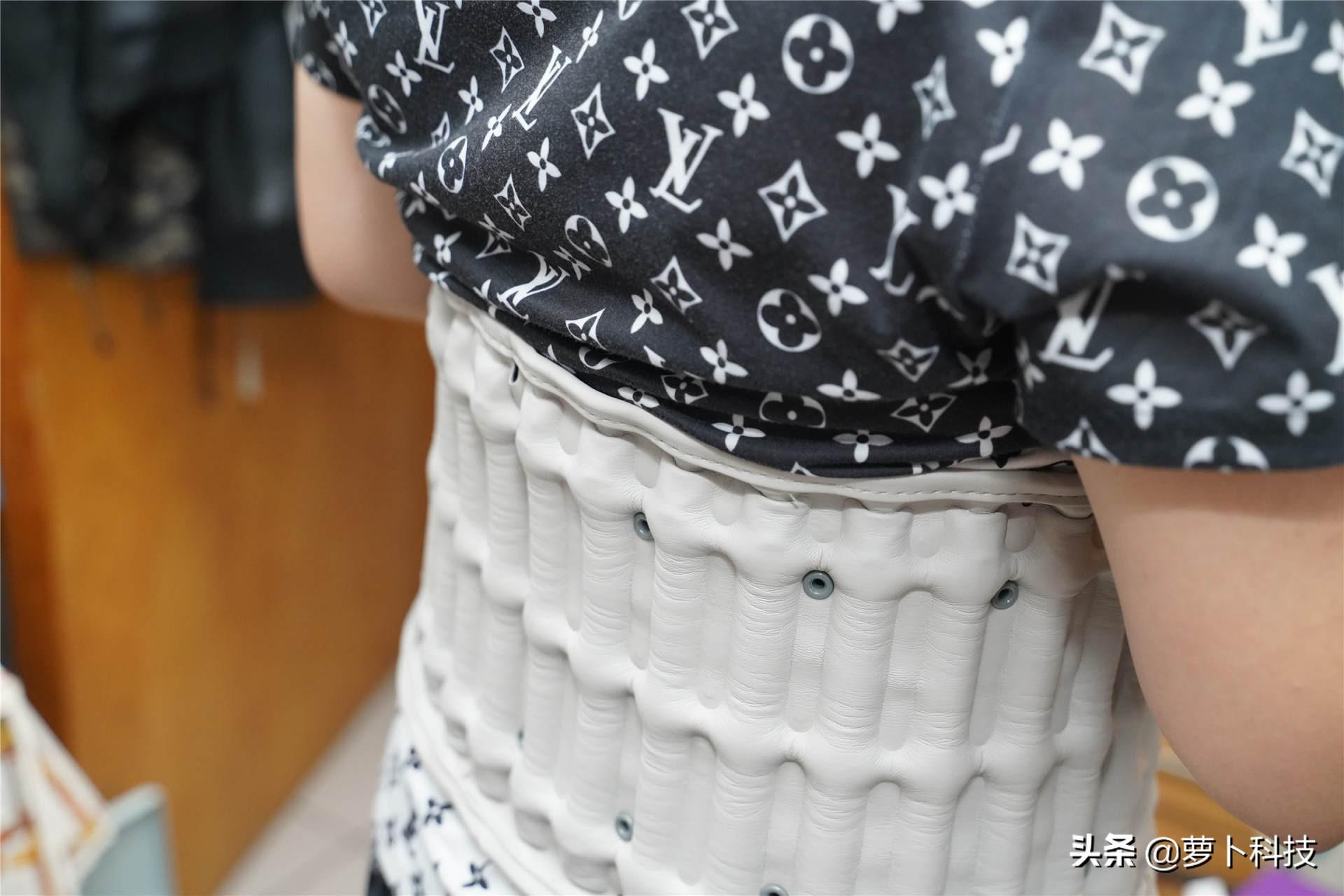 After more than a week of use, I think the effect of cool and easy graphene air bag to support the belt is still good. First of all, the air column design accurately fits the waist, disperses the pressure of the lumbar spine, and supports the lumbar spine and both muscles after sitting for a long time, and the pain and discomfort are reduced a lot. Then when leaning on the computer chair, it can assist in sitting upright, cooperate with graphene heating to accelerate blood circulation, and promote the vitality of the waist. Friends with conditions can add salt packs or wormwood compresses to help friends suffering from lumbar disc herniation, lumbar muscle strain, wind cold and wet low back pain to relieve pain and restore health.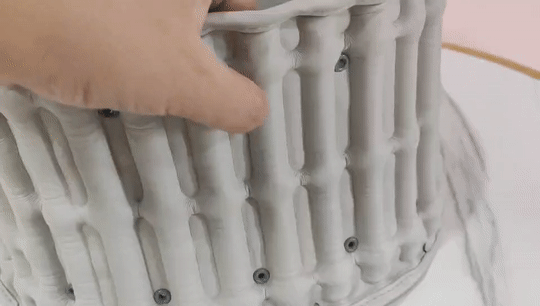 Then there is a random electric air pump, which is deflated and stored when not in use, reducing the overall volume, and it is quite convenient to go where to use. The three-speed hot compress temperature is safe and safe to use. It is suitable for friends who often sit and such as office workers, students, athletes, and it is also a good choice to give to parents.