I always see that other people's storage bags are not only beautiful, but also have a very large storage function, and more importantly, they cannot be bought outside, knitted, hooked, how to make how to look good. And for novices who can't knit and can't hook, it's not easy to make a storage bag, what method can be used to achieve the effect of hooking with wool? Hurry up with a ball of cotton rope! You only need to follow the steps to knot it out one by one, and finally you are done. Newbies can try it out. The woven storage bag can usually put some letters or magazines, as well as small household items, such as remote control, comb, crochet needle, yarn ball, small stationery… Hanging on the side of the refrigerator, white wall, table, window, door or fence … Anything goes.
Braided rope hanging bag DIY with tutorial

Cotton rope can be used in various colors, generally off-white general-purpose, so that there is no sense of violation where it hangs, and it is not messy. Rope braiding is not difficult to learn, in fact, it is the use of several knots to combine, you can weave a large work, the key is whether it will be used. I believe that after you learn to weave these storage bags, you will have more ideas of your own.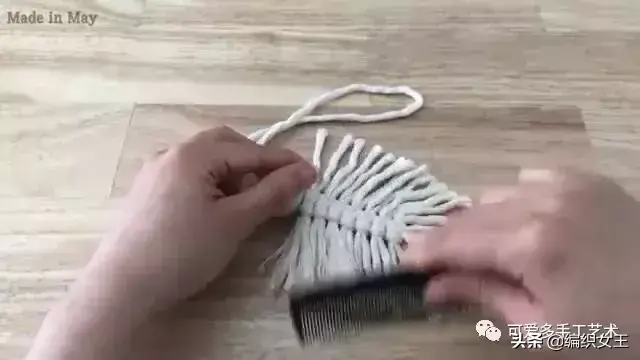 Let's learn a detailed tutorial on braided rope hanging bags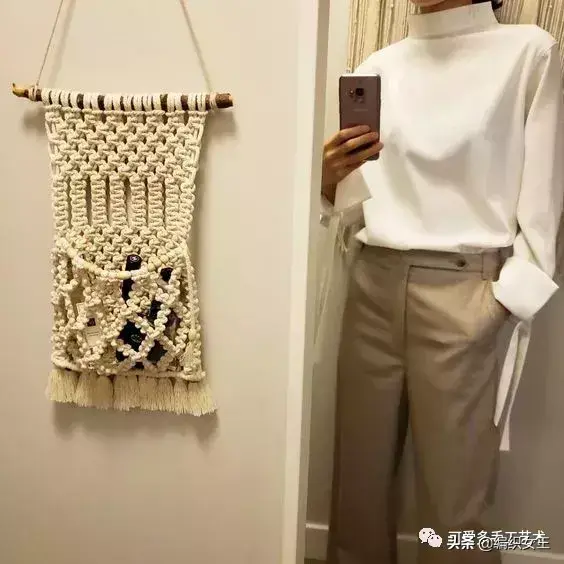 PREPARE A 30CM LONG WOODEN STICK OR BRANCH TRUNK, THE THICKNESS IS FINE, A BALL OF 4MM COTTON ROPE, AND A WOVEN HANGING BAG, THE TOTAL LENGTH IS ABOUT 50CM.

CUT 20 PIECES 270CM LONG 4MM DIAMETER COTTON ROPE.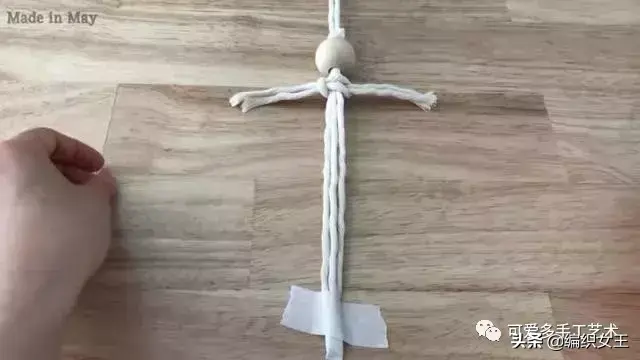 Wrapped on top of a wooden stick, it begins to roll obliquely into a leaf shape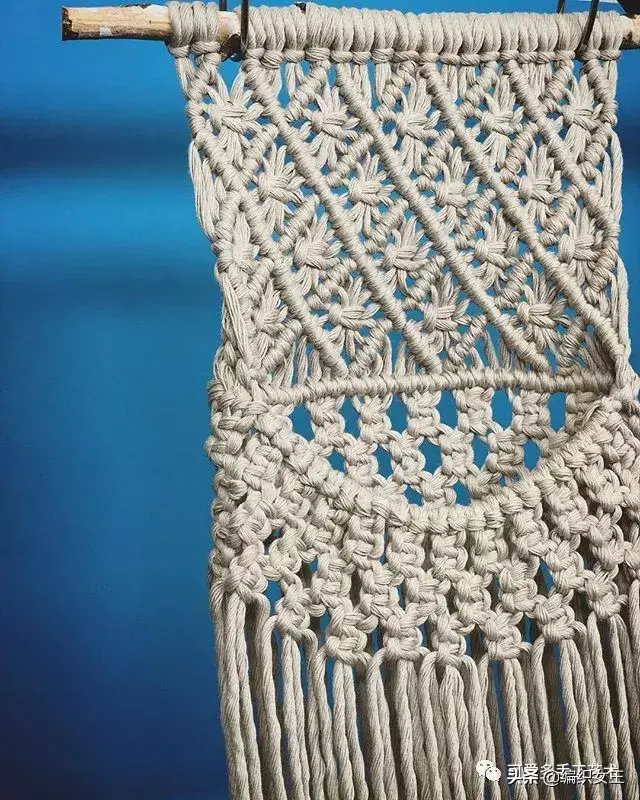 After weaving the shape of the leaves, prepare a 4-meter-long cotton rope and fold it in half to tie a knot, as shown below.
AFTER TYING A KNOT, THE ROPE IS OPENED, AND 21 ROPES WITH DIAMETER 170CM ARE AND 4MM ARE HOOKED.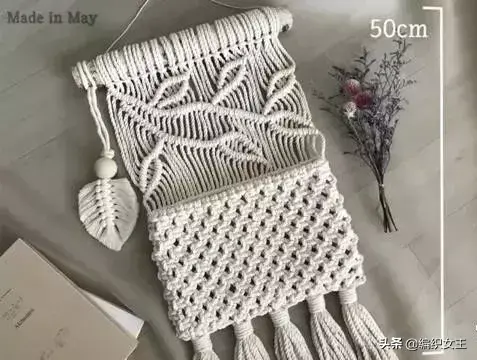 Start weaving the knot of the storage bag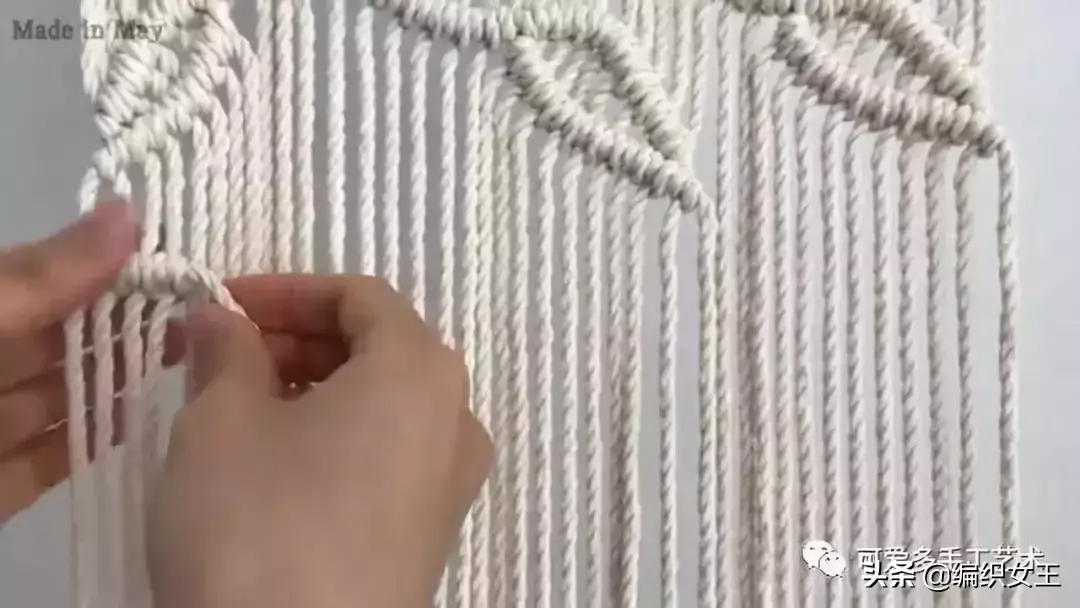 There are 12 lines in total, as shown in the figure below

After weaving, fold in half and weave on the side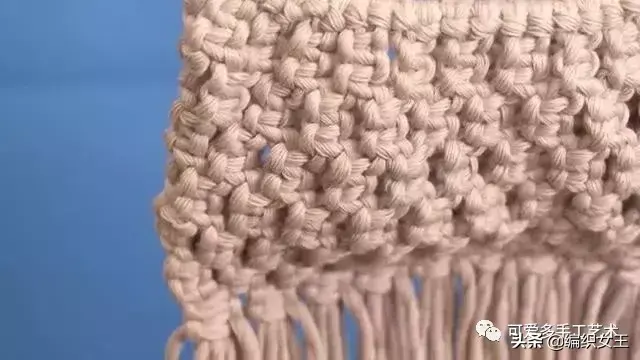 until it is woven into a square bag, then closed and tied into a tassel shape.
PREPARE ANOTHER 80CM LONG ROPE WITH A DIAMETER OF 4MM, FOLD IT IN HALF, AND PREPARE ANOTHER 60CM LONG ROPE AND KNOT IT 20 CM DOWN THE FOLDED ROPE. As shown in the figure below.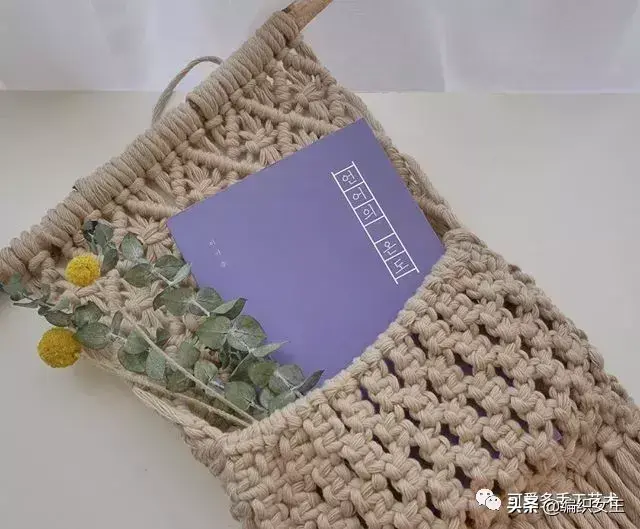 PUT ON THE PREPARED WOODEN BEADS (INNER DIAMETER ABOUT 1MM)

Prepare another 14 ropes 18 cm long and put them on. Comb it with a comb again.
Cut into leaf shapes with scissors.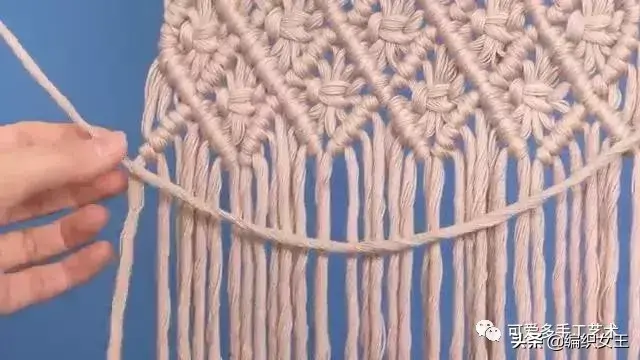 The leaves are ready, and finally put on the sticks to finish the decoration!

Poke video to see detailed tutorial making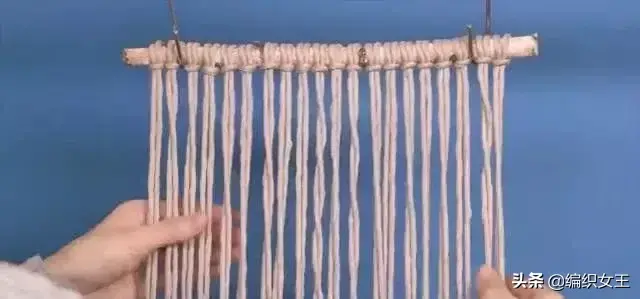 ▼
Another approach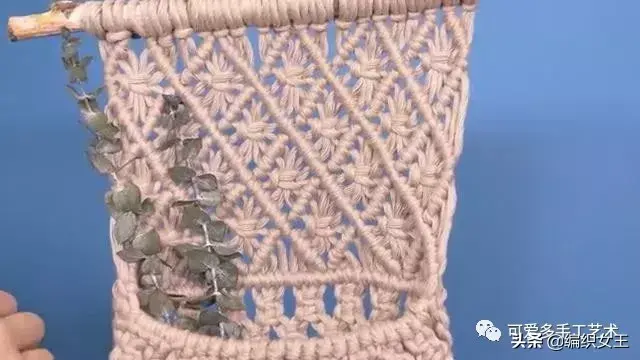 PREPARE A WOODEN STICK OF 30CM AND PUT ON 20 COTTON ROPES 240CM LONG.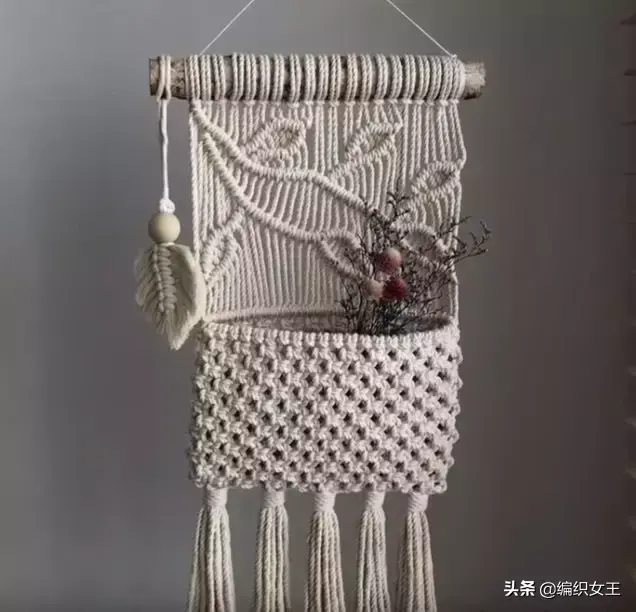 After weaving, add a long rope in the middle and continue braiding. The approach is the same as the first one.

Close the bag after weaving.