The working environment of the oil and chemical industry often contains flammable, explosive or toxic gases. Construction often needs to take various effective and safety measures. Faced with such a complex environment, how can we take care of efficiency and safety while protecting the personal safety of workers?
To this end, Hangya takes the mission of ensuring the safety of users. Based on the years of continuous and in -depth research on the fields of explosion -proof demand for oil, natural gas, and chemical industry, it has continuously carried out technological innovation to maximize the explosion -proof performance. Products with explosive and dangerous environments such as storage, chemical industry, and medicine — explosion-proof sound light alarm YS-BBJ.
This product is designed strictly in accordance with the China explosion -proof electrical standards and passed the national explosion -proof product quality supervision and inspection center (PCEC) inspection and certification. The explosion -proof logo is EX D IIC T6 GB. In the T1-T6 groups of explosive gas environments, such as oil, natural gas, chemical industry, and hazardous chemical management, protect the production operations.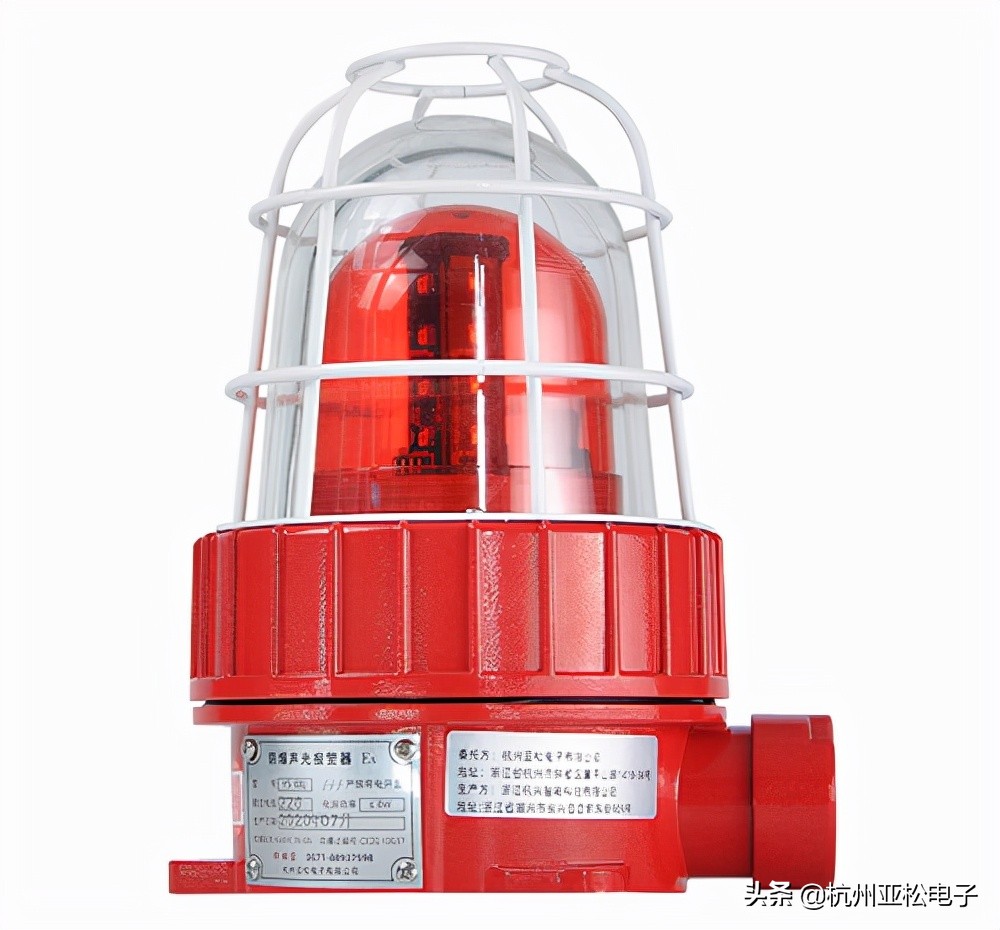 Analysis of YS-BBJ explosion-proof sound light alarms
▷ IIC T6 explosion protection protection
The Hangya YS-BBJ is based on explosion-proof safety type IIC T6 explosion design, which can play excellent performance and safety energy efficiency. In various flammable and explosive environments, it can provide users with the most professional security alert.
Electrical equipment with explosion -barrier "D": It can withstand the explosion inside the flammable mixture that has entered the shell without being damaged, and any connection or holes on the shell will not ignite by one or one or Electrical equipment shells with an external explosive environment formed by a variety of gases or steam.
▷ 110 decibel high -sound warning
This product uses industrial -grade metal speakers, and the alarm sounds are 110 decibels at work. Even in a noisy environment, clear voice can be presented to avoid the vagueness of the voice and the safety of the operation.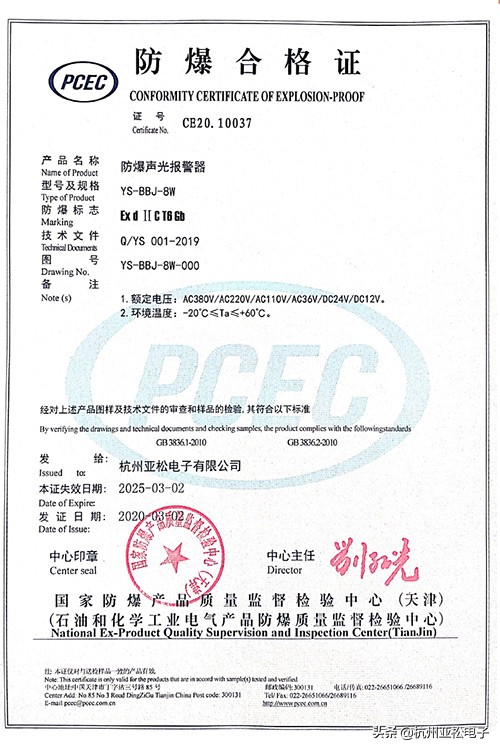 ▷ Multiple protection
The product adopts the design of thickened cast aluminum shells, tempered glass hoods, steel mesh cover+waterproof sealing rings, which can isolate the gas and dust in the air, and avoid external explosion accidents caused by the internal parts of the product.
▷ ip65 dustproof waterproof
There are various kinds of flammable gases and flammable dust in the operating environment of energy chemical industry, which can easily cause corrosive damage to the equipment. Hangya YS-BBJ protection level is as high as IP65. Time can also maintain excellent product performance in harsh environments, and does not affect work without the environment.
▷ A variety of control methods
Provide a variety of alarm methods such as power alarm, RS485 communication control, and switching signal control. When the personnel are unexpected, the police can be reported in time to effectively ensure the personal safety of the staff and build a comprehensive security defense line.
▷ Wide application
Hangya explosion -proof sound light alarm device is widely used in petroleum refinement and petrochemical industry, oil fields, various pharmaceutical industries, natural gas chemical industry, chemical fiber industry, paint industry, fertilizer industry, subway, underground pipe gallery and other flammable and explosive fields Essence